September's just around the corner, and that'll means for thousands of new students Freshers' Week is fast approaching. As a result it's an absolutely crucial time for University Christian Unions (CUs), both in encouraging Christian freshers, and in giving a whole new intake of students a chance to hear about the good news of Jesus, maybe for the first time. If you're part of a CU, here's the first of a handful posts putting together some tips on making the most of the opportunities you have as a CU in these crucial first few weeks…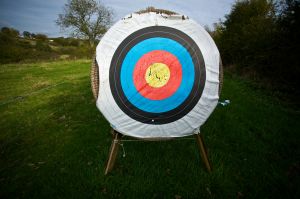 1. Keep the main thing the main thing: you're a mission team to bring the gospel to your Uni.
There's an old story about a large city's transport organisation who received a load of complaints that their buses were driving past customers leaving them standing at the bus stops. Bizarrely the organisation responded to this by putting a notice in the local paper that read: "It is impossible for us to maintain our schedule if we are always having to stop and pick up passengers." Ridiculous, I know, but it's become a classic example of not keeping the main thing the main thing. But it's something that we can all do, CU's included.
CU's exist for evangelism, to give every student the opportunity to respond to the amazing news of Jesus Christ. That is our main thing. We come together as Christians from different churches to encourage each other in this task, and to make the most of the great opportunities there are to run events on campus where the gospel is put out into the public sphere. You may feel all this is stating the obvious, but don't underestimate how easy it is for CU's to be distracted from this goal.
If you're involved in leadership in CU, then just think about it: you've actually been delegated responsibility to ensure this glorious vision is steering all that you do. Whether you're a secretary, treasurer or the president, you have a responsibility to keep the CU on track for this task. I can distinctly remember visiting a CU in London a few years ago and hearing the CU president open the meeting by explaining with great clarity and passion that the CU was all about being a 'mission team on campus'. It left a mark on me, because on the one hand it was such a simple thing to do, yet it also gave real focus both to our identity as a CU and the point of that meeting. We weren't just a bunch of individuals who had come together for an hour and a half that evening; we had a task, an aim. Here's two ways to help you evaluate how you're doing as CU leaders on keeping the main thing the main thing: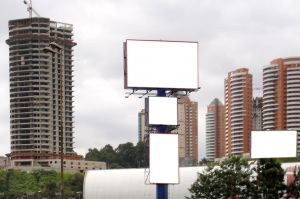 –
Firstly
think through whether this aim is formally communicated 'from the front', e.g. how are your meetings introduced – is their focus to why you've come together? What's on your publicity and your website? Why not go browse through your website and flick through your upcoming publicity and ask yourself what's at the heart of what you're communicating. Think about how you can most effectively communicate to new freshers what CU is all about and why you put on the events that you put on? The new term is a great opportunity to have a fresh start at keeping the main thing the main thing.
–
But, secondly
, it's also worth evaluating what perception of CU you're subconsciously giving off to those who come along, whether freshers or returning students. Could they get the impression you're just a social club, with lots of get-togethers and in-jokes, but with no real vision for mission guiding all you do? Could they be led to believe you're some kind of replacement church, where it all feels quite insular and me-focused? Or actually is it evident that you're a bunch of Christians who have come together as a team, united and passionate in the aim of wanting to give students the opportunity to hear and meet Jesus Christ? Are you outward looking? Do you talk about evangelism, model evangelism, give thanks for evangelism, plan for evangelism?
And even if you're not a designated member of committee, you can still do your bit to encourage the CU to keep the main thing, the main thing. Encourage the committee to put on evangelistic events, let them know what kind of events your friends would come along to, and thank them for things they've organised that have been really useful for your own evangelism. In fact, run your own events or encourage others as you have a go at reading the Bible with your own mates.
And in all of this, be encouraged that you're not the first group of students to want to share the gospel with your university – I always get stoked up watching this video…
If you were/are part of a CU what do you do to keep the main thing the main thing?
Part 2, Part 3 and Part 4 are now also available.
5 ways for a CU to make the most of Freshers' Week – Part 1