Matt Chandler, President of the Acts 29 Church Planting Network, has recently been in the UK speaking on church planting. We had the privilege of having Matt speak at Oak Hill last year, and this more recent visit gave me reason to dig up his talk.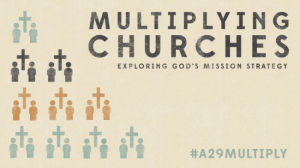 Matt's obviously a visionary leader and a compelling speaker, but what evidently drives both those things is that he's someone who just wants to make much of Jesus Christ. And that's infectious.
He was speaking on the Explicit Gospel, the subject of one of his more recent books, urging us to put up front and central the gospel of grace in all we do: from the ministry of our churches to the ministry of our families. One of the things that hit home was his phrase "the Bible's already outed me"; if we believe the gospel, why do we keep trying to present a better version of ourselves. God in his word has already told everyone what we're really like, and yet he's also dressed us in Christ's perfect righteousness through faith.
I've embedded the videos from Matt's talks below. Others have shared their take-aways on Matt's 2013 visit here. The talks from Acts 29 Western Europe's Explicit 2013 church-planting conference, where Matt & others spoke, are available here, whilst a report from the 2014 conference in London is here.
Matt Chandler on the Explicit Gospel at Oak Hill:
Matt Chandler Q&A at Oak Hill:
A Voice from Across the Pond: Matt Chandler