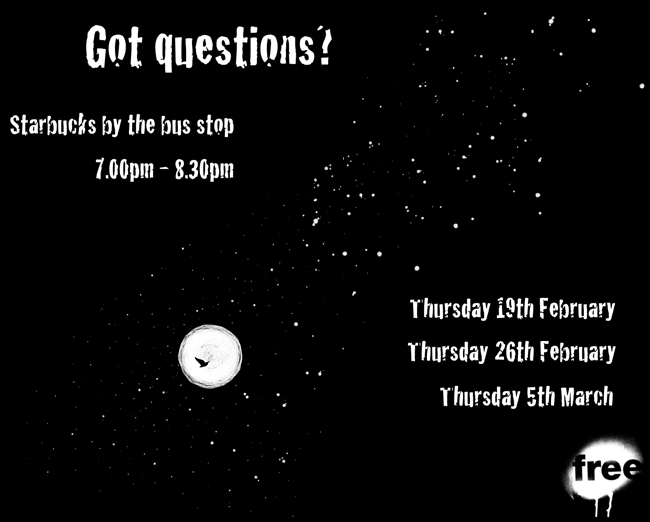 Last night I got back from a week with Bath CU, helping out with their FREE week. Amazing to see God's grace at work, getting to know some of the guys stuck in to being God's mission team on the campus and seeing the fruit of God's work through them.
It was fantastic to see the FREE Mark gospels being used and students being exposed to Jesus: people reading the gospels with mates, talks preaching Christ from Mark, turning to the word to answer hard questions…
All the usuals of campus life: student union coffees, lots of curry-from-a-jar-with-rice meals, but the deep joy of knowing that life is being offered to a desperate world, of seeing brothers and sisters going all out for the cause of Jesus… thank you Bath CU, thank you LORD!