Learning to Lean in 2021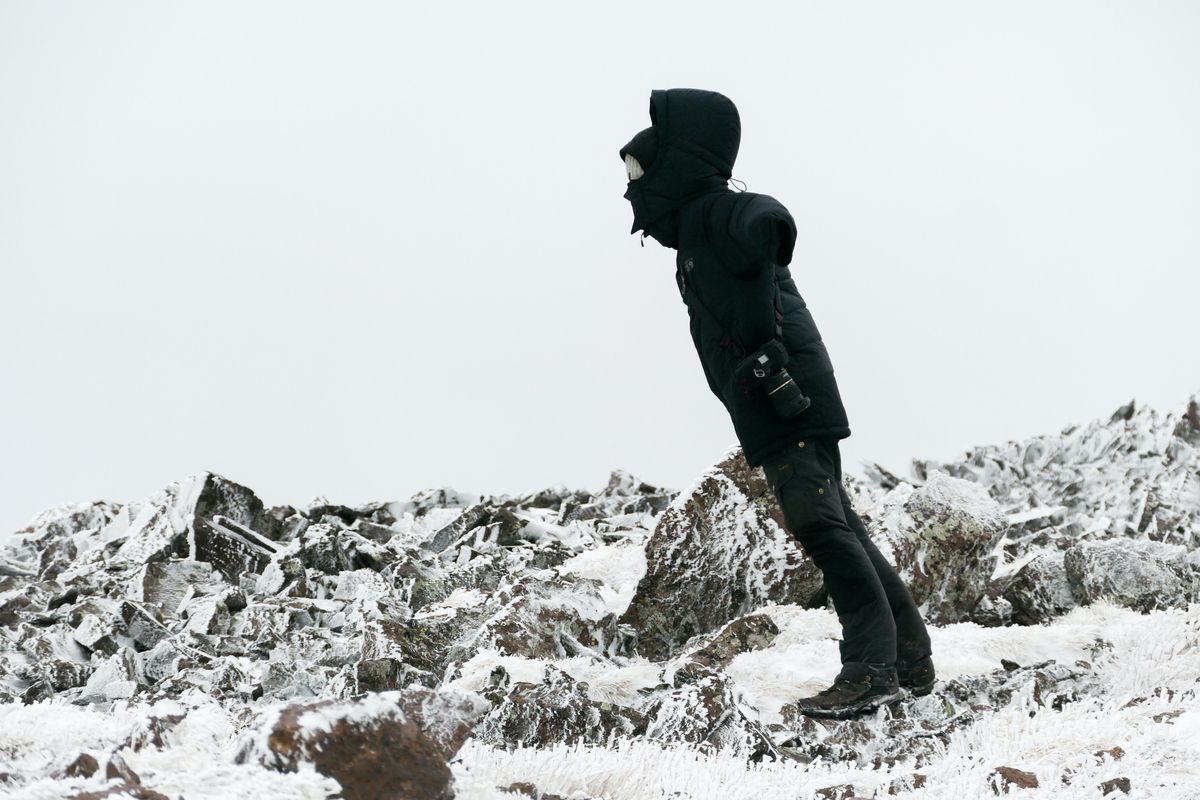 If trials are how God transforms us, then telling each other 'You Got This' isn't enough to get through the year ahead.
Life Goals
As we stumble through these early weeks of the new year, I wonder if you've had a chance to consider what would count as a successful 2021 for you?
As Christians, we'd probably recognise there's a number of 'unhealthy' answers to that question: getting rich; winning the plaudits of my peers; sculpting my body to resemble the images that bombard me online.
Whilst we might find ourselves tempted by the allure of those answers now and again, we're likely to agree that they're not what a Christian should be setting their heart on.
But what if we put the question in more Christian terms: 'What would it look like to end the year more spiritually mature?'
How would we answer that?
And this is where I've been pondering whether even our 'Christian' answers may still reveal somethings gone amiss.
Welcome to the Real World
I'm quickly learning to love the book of James in these disorientating times. It's a part of the Bible often praised for being delightfully practical, offering an everyday faith.
But more than that, it's also a portion of Scripture that is absolutely realistic about life. Take how James begins:
'Consider it pure joy, my brothers and sisters, whenever you face trials of many kinds, because you know that the testing of your faith produces perseverance.' (James 1:2-3)
Right from his opening gambit, James doesn't hold back that life is full of hard things. Many kinds of hard things in fact. There's no Instagram filter or rose tinted glasses here.
But to speak of joy alongside trials might seem a bit of stretch to our ears. How does one even consider the idea of rejoicing in the midst of pain?
The Posture of Perseverance
And even when we consider James' rationale, noting that joy lies in trials producing perseverance (1:3), we might still raise an eyebrow.
After all, in the midst of hard things, perseverance can seem like a pipe dream. Surely times of suffering are when we feel least like keeping going? Maybe you feel that right now? You're hanging on with your fingernails here!
But maybe that phrase reveals the crux of the matter: after all, who are we hanging onto in such times?
What if spiritual perseverance is less about the internal ability to resolutely persist come what may, but rather about having such an awareness of our weakness that we have 'come to the end of ourselves' and have thrown ourselves on something external to ourselves: God.
To put it another way, as we feel weak and cling to the Lord, this is actually what it means to be steadfast. This is the posture of perseverance.
We learn to lean.
The Surprising Shape of True Maturity
Often we act like growing as a Christian means having it all together. But James connects this perseverance to the greater work of how God is shaping us:
'Let perseverance finish its work so that you may be mature and complete, not lacking anything.' (1:4)
In other words, true Christian maturity is not about having it all together, but rather realising that we don't – but knowing where to turn in the midst of that.
Of course in many areas of life maturity looks like becoming more independent – think of the small child walking without a hand to hold, or the employee no longer needing to be spoon-fed their tasks. But I think James would say that actually Christian maturity means becoming more dependent.
Yes, we want disciples of Jesus to have their own renewed minds, reflecting on their own circumstances and desires and days through the lens of the gospel. But let's not kid ourselves into thinking that the cry of our self-determined age – 'You got this!' – is a vaguely Christian exhortation.
Leaning into the Future with God
So as we scan the horizon for what 2021 may hold – for ourselves, for our churches, for the Church in this disorientating season – know that there's few greater things that God could do for us than teach us to lean on him through hard times.
Christian growth does not work like a board game, where if we land on the right space we can skip ahead to the finish. As we say in the UK, we can't avoid the 'hard yards'.
In other words, James is adamant that we can't get to Christian maturity without perseverance. And we won't discover perseverance without trial. Learning to lean is the Christian life.
The Best Place To Be
But if we under any doubts about whether it's worth it, just a few sentences later James crystallises where such leaning will lead us to: 'Blessed is the one who perseveres under trial because, having stood the test, that person will receive the crown of life that the Lord has promised to those who love him.' (1:12)
Wherever this year takes us, leaning on the Lord is the best place to be, because ultimately it'll get us to the best place we can ever be: receiving the crown of life from the God we love.
Yes, there will be things we'll face this year that we'd never have chosen to face.
But despite how hard those times may be, we can be confident that God is forming us through them as we learn to lean upon him.
He got this. And we can consider that pure joy.