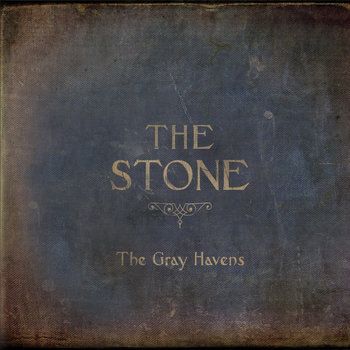 Last week one of my favourite musical discoveries from the web, The Gray Havens, released a great new song, 'The Stone', reflecting on the message of Easter.
It's been a while since I wrote about

TGH's delightful first mini-album,

Where Eyes Don't Go

. TGH, aka

Dave and Licia Radford, have been

described as "a narrative-pop-folk-esque duo … known for songs that are 'fairly simple, but insanely catchy with magnificent melodies.'" I think the cap pretty much fits, and The Stone is no exception.
Picking up on the stone used to seal Jesus' tomb, the track opens by reflecting on the stunning events following Jesus' burial:
The stone heard inside,
The first breath of life;
It rolled as it shook,
By the ground where they stood
… before going on to rejoice in what Jesus' death and resurrection has achieved for his people:
We were far, yet,
We were taken from the dark, yes,
Turned from stone to flesh, new hearts, yes;
Curse is broken.
If you like it, why not enjoy it by downloading it from TGH's Bandcamp site (it's available on iTunes too, but Bandcamp gives more of what you pay to the artist).
The full album, 'Fire and Stone', won't be released until the autumn, but I'm enjoying this taster of what's to come.
Here's a cool video capturing their lyrics:
New Easter Track from The Gray Havens