Seek and Find: Old & New Testament Bible Stories by Sarah & André Parker – A Review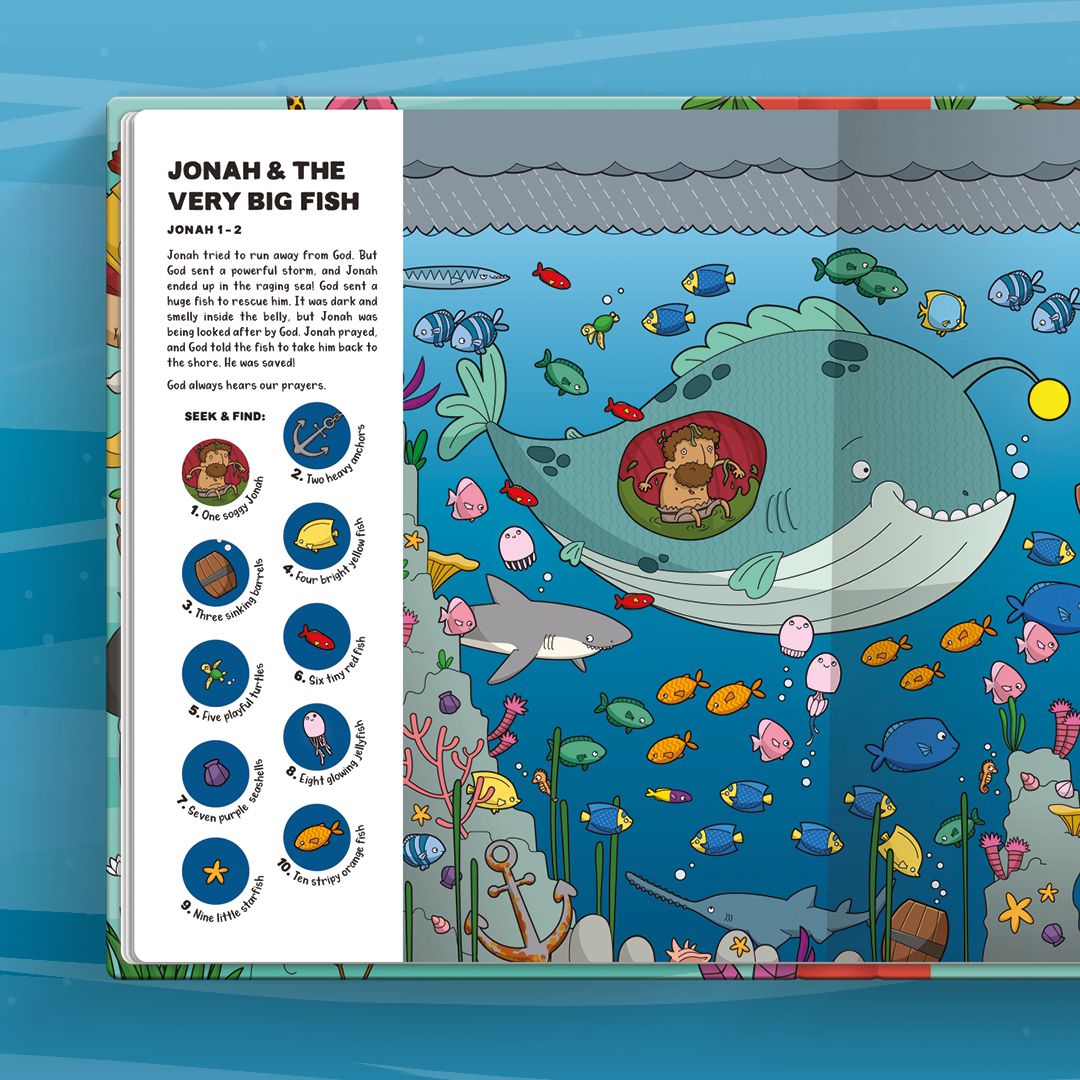 Our little ones absolutely love these two books, Seek & Find: Old Testament stories and Seek and Find: New Testament stories.
The husband and wife Parker team have created two beautiful resources for toddlers to engage with. Vibrant and fun illustrations by André are framed with fab 'seek and find' challenges from Sarah that help re-tell the story.
From our experience, these books are especially engaging for 2-6 year-olds. We've had hours sat on the sofa searching for 'ten bright butterflies' in the garden of Eden or 'five lost hats' as Jesus calmed a storm. I particularly liked how in the New Testament book, in each story you have to find Jesus, but he's always given a different adjective, e.g. 'find one kind Jesus' or 'find one risen Jesus!'.
As with these 'seek & find' style books, they develop sorting, matching, and counting skills – and children learn to play with them independently. There's not many types of books where you linger on one page for an extended period of time, but in these you definitely do!
The hard-back format is great to hold and makes them especially durable for repeated use. They're nice and big too – a little wider and a little shorter than A4 for each page. Accompanying activity books with colouring and other challenges are also available.
You can take a look inside the Old Testament version here.
You can pick up these books from the publisher here.
Disclaimer: I received a free copy of this book from the publisher in exchange for an honest review.