Church hosted a 9:38 lunch on Sunday with Pete Gaskell, who works for

Gloddaeth Holidays

. Pete looked at how

Paul describes his ministry

in

1 Corinthians

.
Christian workers are servants (3.5-9)

Paul couldn't be clearer to the Corinthians: it doesn't matter who does the ministry, whether Paul or Apollos, for they are both
servants
(5). It's so easy to fix our eyes on the minister, the famed teacher, the top cat in the big evangelical ministry. But actually they're all servants.
Servants
. That is how we are to think of ourselves (cf. 4.1). Crops are for one thing: growth, so we're to put our eyes on the only one who gives growth, and to remember our place in gospel ministry.
Christian workers are builders (3.10-15)


We're called to build on Jesus Christ in gospel ministry – he is the only foundation (11). And Paul says we're to build well, for how we build

will

be shown to be what it is on the last day (12-13). What is the quality of our work, what's the state of our efforts, what's the reality to the gospel ministy we're doing? Am I doing a ministry of gold, am I cutting corners, am I struggling hard to understand the Bible; being vigorous as I submit my life to it? Shoddy work will one day be shown to be what it is, and the warning is real: '

if anyone's work is burned up, he will suffer loss, though he himself will be
saved, but only as through fire

' (15), whilst if anyone who has work built on the foundation that survives testing by fire '

he will recieve a reward

'.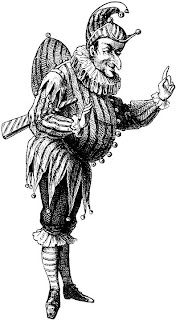 Christian workers are fools (4.8-13)


These are striking words – words that cut deep as we examine our own lives and attitudes to ourselves. Paul says that he is like the man sentenced to death at the end of the amphitheatre procession… gospel ministy requires you to be a fool, '

a spectacle to the world…'

(9). Becoming the '

scum of the earth, the refuse of all things'

(13). Hated, despised, mocked, not taken seriously. It has to be part of my thinking – I'm a fool. There is no room for pride, for puffed-up reputation. I remember in SA, a friend told me that in some communities the sign of being a pastor was driving a Mercedes. That's not gospel-ministry according to Paul: '

we are fools for Christ's sake

…'.
I must have this view of myself… God's word is so sharp and active… change your thinking now!
Paul may have been going place to place, as apostle to the Gentiles, but like him I too am called to be a servant, a good workman, a fool,

here and now

.


A servant of Christ, a builder on Christ, a fool for Christ.

Am I that?
To extract every ounce of pride and to remember I am serving the Lord Jesus. To see my actions in light of the last day, doing a ministry of gold on the foundation of Christ. To consider myself as a fool, ready to be seen as nothing in the eyes of the world. To not be concerned with how I'm being compared with others, but instead to fix my eyes on Him who grows His crop. Change me!
Servants, Builders, and Fools…