The Saturday Refill – 7 Links for the Weekend (23/4/16)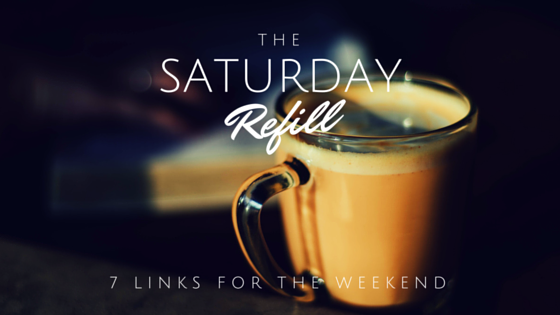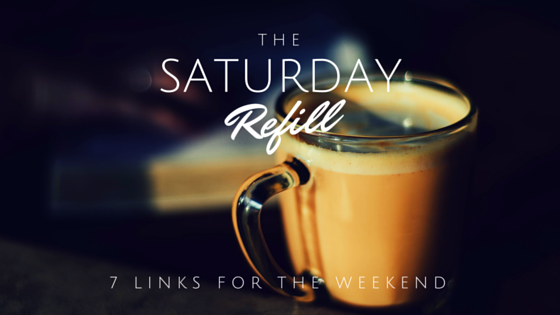 Seven links for the weekend, just in case you're bored of pictures of Obama shaking hands with Prince George in his dressing-gown:
1) 10 brilliant things the Queen has said about God – Happy Birthday, Your Majesty. You might also like this piece listing 6 things to appreciate about ER and one apology we should probably make to her too.
2) Rethinking the Stumbling Block: Christian Culture as a Barrier – Sometimes those of us who have identified as Christians for a while can be blind to the Christian 'culture' we adopt and implicitly can be seen to be encouraging others to adopt. This article offers a strong argument to distinguish between Christian community and our Christian 'culture', urging us to consider the negative impact of giving the impression the latter is as necessary as the former.
3) 5 Ways to Make It through a Difficult Season – Some sage and self-aware advice here.
4) Come Down! – Rachel Jankovic practically muses on what it looks like to receive Jesus joyfully in the messiness of motherhood. We were nodding our heads at this over a Cheerio-littered kitchen table.
5) Like Any Prince – Jon Bloom reflects on the death of the creative legend and artist formerly known as…
6) Why I Write Scary Stories for Children – I've loved the couple of non-fiction books that ND Wilson has written, but this article is why I'm looking forward to reading his fiction books to my kids just as much.
7) – Why We Need Anonymous, Plodding Church Planters – "We don't need more rock stars. We don't need more planters seeking the lime light. We need more anonymous, plodding church planters who labour faithfully for the spread of the Gospel and the glory of King Jesus." Hmm, need to hear that.
…And just for a bonus, after her sad death this week here's Victoria Wood at her finest.
Oh, and if you like the kind of content here, why not put your email address in the box on the right and ensure you get this delivered first-class every weekend?