The Saturday Refill – 7 Links for the Weekend (6/2/16)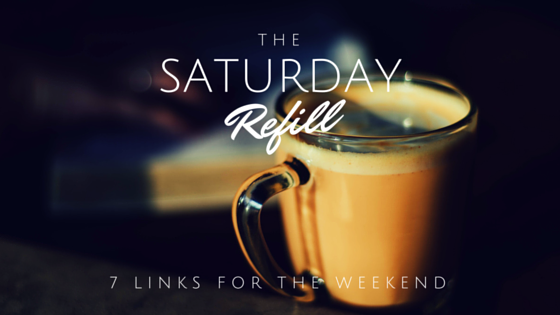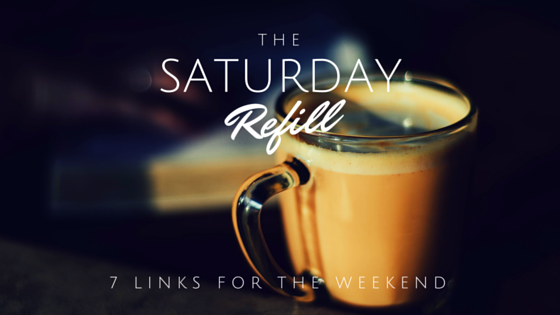 Pour that coffee and grab a couple of hobnobs. Here's this week's 7:
1) John Cleese: Political Correctness Can Lead to an Orwellian Nightmare
John Cleese on the trend of taking offence and being outraged at the thought. Brilliant.
2) Facing a Task Unfinished – Story Behind the Song
Keith & Kristyn Getty were commissioned by the mission organisation OM to refresh Frank Houghton's classic hymn, "Facing a Task Unfinished". The hope is to have a 'global sing' of the new version on February 21st, later this month.
3) 'What is Love?' Valentines Day Video – Dan Rackham
The chap behind that John Lewis Christmas Advert Re-make ('with a Christian twist') has gone and made a fun little video, using some 'iPad magic', for Valentines Day which falls on next Sunday. Perhaps you could play this at the start of a church service?
4) Peter Tatchell: "I've changed my mind on the gay cake row. Here's why…"
An honest admission from perhaps an unlikely source. This matter of free speech and the right to disagree over ideas and beliefs is set to be one that continues to make the headlines until we safeguard the right to disagree and see it as a precious 'value' for our nation.
A practical article that reminds us why 'saying grace' is such a subversive act in a world of entitlement.
6) Journey to the Cross – a free Lent devotional
With Lent coming up this week, you may want to check out this free collection of daily readings and devotional thoughts. The idea of Lent often divides opinion amongst Christians, given the way that 'giving stuff up' can be wrapped up as acts of penance that somehow help us get right with God. But this devotional seeks to make much of the gospel of grace in Lent. Enjoy those pancakes, but enjoy the finished work of Jesus too! You may also want to peruse this article which considers what some of the benefits of Lent might be.
7) New HD Footage of Felix Baumgartner's Space Jump
GoPro cameras just released footage from their five cameras on Baumgartner's spacesuit after his 2012 jump. It's still incredible.