What systems do you use to help you pray? Introducing PrayerMate 2.1…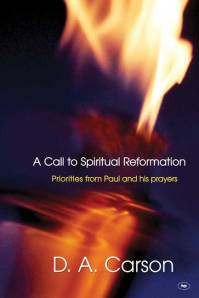 Have you bought into the lie that genuine prayer has to be spontaneous?
Reading through Don Carson's excellent A Call to Spiritual Reformation, with a friend eight years ago, was one of those paradigm shifting experiences. Essentially Carson unpacks Paul's prayers in the New Testament and lets them blow your mind with the God-centred content of what Paul prays and what he encourages churches to pray. For me it was a wake-up call to let my prayers be shaped by what God is doing in the world.
But at the start of the book Carson also has a very practical chapter called 'Lessons from the School of Prayer'. The first one was this: "Much praying is not done because we do not plan to pray". Boom. It was a stinging rebuke to my "Spontaneous prayer is surely more spiritual" kinda attitude. If I don't plan to pray, I probably won't.
However, one of the other gems that he shared, which kinda follows on, was his encouragement to "Develop a system for your prayer lists". If you set some time aside regularly to bring certain people and works before God, how do you organise yourself – if you like, what's your "system"? Or do you just decide at random what you'll prayer for today? Carson describes a manila folder he uses, made up of an organised and updated set of lists and collections of people's prayer letters; that's one system and it works for him.

Geero has just released the updated version of an app he built called PrayerMate, which is another such 'system'. Like any system, it's not going to pray for you. I'm not suggesting that if you download this app, suddenly your prayer life will flourish. But if systems are helpful, then, as systems go, using PrayerMate may well be a really helpful way to help you get organised as you pray for others. That's what I've found for myself.
At the moment it's only available on Apple devices (iPhone, iPod Touch, iPad), so that'll rattle some cages (though bear in mind that to programme something for Android effectively requires you to start all-over). One of the features of the new version that I think makes it a particularly useful system for this day and age, is that it allows you to attach to pdfs. Lots of the prayer letters I receive from individuals and groups now come in pdf format on email, which I often never end up printing out and instead just scan through on the spot. With PrayerMate 2.1, when you go to open them in Mail, etc, you can select to open them in PrayerMate and save them in a particular activity. Later, when you're 'praying through' your categories on the app, hey presto, there they are!
You can check out PrayerMate on the app store here.