Tonight marks the first night of a new Christianity Explored course at my church in Cheltenham (although wonderfully there's also at least two courses currently running in local homes and workplaces led by church members). If you want to find out more about our course, then do get in touch, or just turn up at Costa Coffee, on the corner of the Prom in Cheltenham at 7.45pm tonight (17th April, and any subsequent Tuesday) – anyone's welcome, and of course it's free. Alternatively find a course near you here. It got me thinking about why I think Christianity Explored is so great. Here's 10 reasons…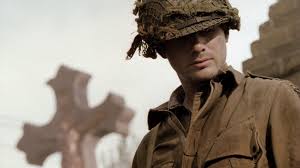 1. It 'lets the gospel tell the gospel' and its all about Jesus. This is the great mantra of C.E., and it's brilliant! Attractively and unashamedly C.E. is focused on the person of Jesus and knowing Him, and the format focuses on Jesus walking off the pages of Mark's gospel. Its not about Christianity as a set of rules, or simply an experience, or merely a philosophical position. Chiefly Christianity is about Jesus – a person – and so C.E. seeks to help people realise that, breaking down wrong stereotypes and presenting 'the good news of Jesus the Christ', as Mark 1:1 puts it.
2. It is loving and faithful on sin and sin's consequences, and thus magnifies Jesus' cross and God's grace. That is, the material does not shy away from the fact that each of us have rejected God, and so deserve judgment. Big and often uncomfortable truths. And my heart naturally recoils from clarity in this area, but I know they are true (and true about me), and so I know that to be truly loving I need to be clear on these matters. The writers of C.E. know that same temptation and so have produced a course that is sincere, winsome, but also unashamed about sin, and hell. As Rico Tice, who presents and co-writes the material, has said 'Christianity Explored as an experience often stands or falls on whether an individual has grasped grace. However, to really understand grace we have first to see the horrors of our sin. We must see that sin leads to judgment, where we will experience God's wrath and ultimately find ourselves in hell, unless we have trusted in the rescue of the Lord Jesus (1 Thessalonians 1.10).'
With everything we run as a church, we need to ask are we being faithful to the biblical gospel, but surely particularly so with our evangelistic events and courses; does this, yes attractively and winsomely, but also faithfully and clearly present what has been entrusted to us? Sin and wrath are the great pressure-points, and even when we use the term 'sin', the temptation is to redefine it and disconnect it from an offence against God, so that it just becomes personal problems, or relational conflict. And if the material we're using does that then as leaders we will be also, and so the people we're teaching will be unclear too. C.E. helps us steer clear of that error and so, I think, be both more loving friends and also more faithful stewards of the glorious gospel.
3. It teaches people to read the Bible for themselves. In my experience lots of people have the impression the Bible is 'unreadable'. This isn't helped by teaching, evangelistic or not, that comes across as if the Bible is some magic book that can't be read normally and requires heaps of 'special knowledge'. I love how C.E. takes people through Mark's gospel, bit-by-bit, and shows people that they too can read the Bible for themselves, and encounter Christ in his word. This is much better than either proof-texting, or a presentation of "the gospel" that doesn't seem to be based in any biblical truth. Its shows an encouraging level of confidence that God's word, through the Spirit's power, really is powerful.
4. It doesn't downplay the cost of following Jesus. A strong temptation with evangelistic programmes is to lead people from an event or course straight into church life, without helping them to see the need for a personal commitment and without showing them that following Christ will be hard. Again, this is part of being faithful and also loving to the people we're sharing with. If we don't give people a true sense of what following Christ will be like, then we can expect people to give up quickly.
5. It's really portable and very flexible. I've seen C.E. run in church buildings, I've seen people use it in their own home after a meal (some have even done it with their friends 'touring' round each other's homes to make babysitting easier), I've known it to happen in the workplace during a lunchhour, I've known it to be run 1-to-1 in a living room, I've known it to happen with a huge room full of people. Likewise I've adapted the material for limiting circumstances, e.g. a three-week post-event course to fit in with university term. This time we've hired out a local Costa to make a slightly more welcoming venue for friends who are not used to a church building. All you need is a few copies of Mark's gospel, a DVD player/laptop and some genuine love!
6. It seems to suit all sorts of people. That's just my experience, but I've seen people from a range of backgrounds, ages, and personalities really benefit from the course. I have heard people write off the course as too 'cerebral', but I don't think that's fair; if you want to spend hours discussing a particular truth then you can, but likewise I've seen those who wouldn't be labelled as 'intellectual' really enjoy C.E. and treasure Jesus as a result. I guess that's probably due to a combination of factors: the friendships of those doing the inviting, the flexible nature of the course format/venue, the simple approach of taking people into Mark's gospel and talking about it. Maybe most critical is the need for good leaders, i.e. both the person hosting the course and those leading each small-group; are they 'people people' who are going to work hard at loving the guests, making them feel at home, responding to who they are as individuals?
7. It's a helpful mix of teaching, Bible discussion, general 'what do you think?' space, and 'homework'. People seem increasingly clueless when it comes to the essence of Christianity, with warped views about what Christians believe and what Jesus was about. Likewise conversational evangelism can be pretty hard. The format of C.E. allows you to come to an event where you are presented with the gospel message, where you see for yourself the person of Jesus in the pages of Bible, where you have the opportunity to ask your big questions and share your experiences, and where there is much opportunity and stimulus to talk about what you've heard.
8. It is an evangelism course. Yes, I know that sounds like stating the obvious. But actually it's key. If a course is unclear as to whether or not it is aiming at Christians or unbelievers, then it also likely to be unclear as to what response to Jesus is called for. I've nothing against professing Christians doing C.E., and have seen many really encouraged by it. Likewise I'm fully aware that some people will turn to Christ over the course of the 7 weeks, whereas others only years later, and obviously some sadly never at all. But its critical that, wherever people are coming from, they see there's a response that needs to be made to the gospel – whether or not that's a response they've already made before the course. With unclarity in this area people can have false-assurances and simply continue to attend church events thinking they're sorted.
9. People have become Christians! Joy of joys; this is what it's all about! I can look to different people from various walks of life who have come on the course and heard the gospel and encountered Jesus and turned to Him in repentance and faith, and it seems this is happening both nationally and worldwide. Of course this is all God's work, but He has told us that as we hold out Christ, we can be confident that His Spirit is working to help people see Jesus and respond.
10. You've got to love a bit of Rico. Ok, so it's not the most killer of reasons, but I really rate Rico as an evangelist, a communicator, and as a self-effacing 'host', even though he's on a TV screen. And after the 7 weeks are up I've known a few people to say that they miss him! I still crack up every time I hear the Prince William story (or Chris de Burgh in the old version)…
If you're interested in running it for yourself, then this is a really helpful article by Rico on what he's learnt about running the course over the last ten years, and as C.E. as an organisation looks ahead to the future. Alternatively Kevin DeYoung interviews a member of his church responsible for running it here. The publisher of C.E., the Good Book Company, have a helpful list of tips and videos about the course here.
C.E. also has a fantastic resource website for those investigating Christianity with some great video articles & testimonies, that John Piper has commended. Lastly, Barry Cooper, who has written lots of the material for C.E. and the accompanying Discipleship Explored, regularly blogs here.
Why I love Christianity Explored – 10 reasons