17 Easter Videos for 2016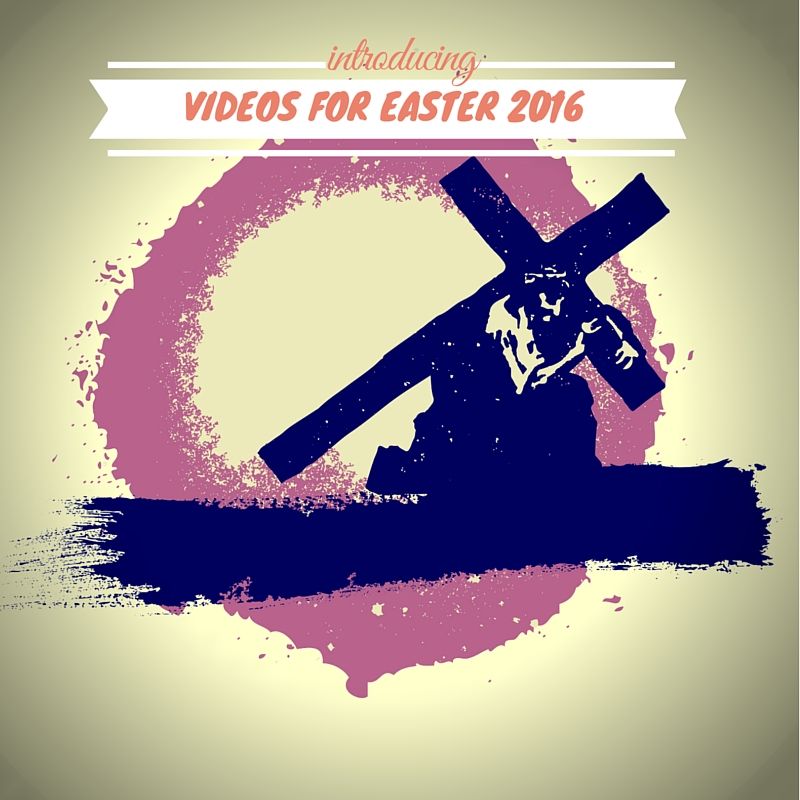 Creative film pieces for the Easter season increasingly abound! Some are ideal for church meetings and services, others are ripe for sharing online. Here's a list of 17 that might take your fancy.
1. Did Jesus Really Rise From The Dead? – Impact 360
Engaging piece looking at whether it's all really true.
2. The Tomb Is Still Empty – Joel Mullen
In a word: cute.
3. If You Had Been Here – Glen Scrivener
Glen's latest, poetically exploring the significance of Jesus' resurrection from the perspective of the grieving brother of Lazarus: "Through you death is a gardener, we are the seed. And this is the path; resurrection decreed."
4. He's Still Risen – Igniter Media
Simple and powerful film to bring home the impact of resurrection.
5. The Easter Story in 1 Minute – Carl Laferton
Carl summarising his book in one minute.
6. Good Friday: Live! – Christians in Sport
Clever retelling of the events of Good Friday through imagined live scrolling web-based news reporting.
7. Arms Wide Open – Miriam Swaffield
Spoken-word piece underlining how the cross of Jesus reveals the rescue plan of God and calls us to respond.
8. Cannonball – Speak Life feat. Guvna B
A visual/lyrical/musical feast, from the team at Speak Life, including Guvna B on vocals. Writer Glen Scrivener has also put together a short explanation.
9. I'm Full Cos It Was Empty – Spoken Truth
Dai Woolridge doing what he does really well.
10. Egg – Dave Crofts
Clever spoken-word piece riffing off something familiar and casting our eyes to bigger things.
11. Dead Come Alive – Full of Eyes
Powerful visual story-telling.
12. Bread of Heaven – Glen Scrivener
Taking up the theme of Passover and Jesus' body being broken for us, using a child's voice and drawings, painting the Bible' grand-narrative and re-setting Jesus' death and resurrection within its bigger story.
13. What do you think Easter is all about? – UCCF
A simple two-minute video, using pictures to accompany someone probing the question as to what Easter is about, before putting forward some of the evidence for Jesus' resurrection.
14. That's Easter: Death to Life – St Helen's
Short presentation featuring biblical scholars speaking on the reliability of the gospel accounts.
15 & 16. Lego Easter Story – Richard Case/BW Animations
Two takes on the same idea, one apparently a ten-year old's school art homework project, and the other a more in-depth take.
17. How Deep The Father's Love – Page CXVI
Page CXVI reworking a modern hymn that captures the heart of the Easter message.
Know of any other videos? Share the love and drop them in the comments below.