A Short Liturgy for the Commissioning of a New Church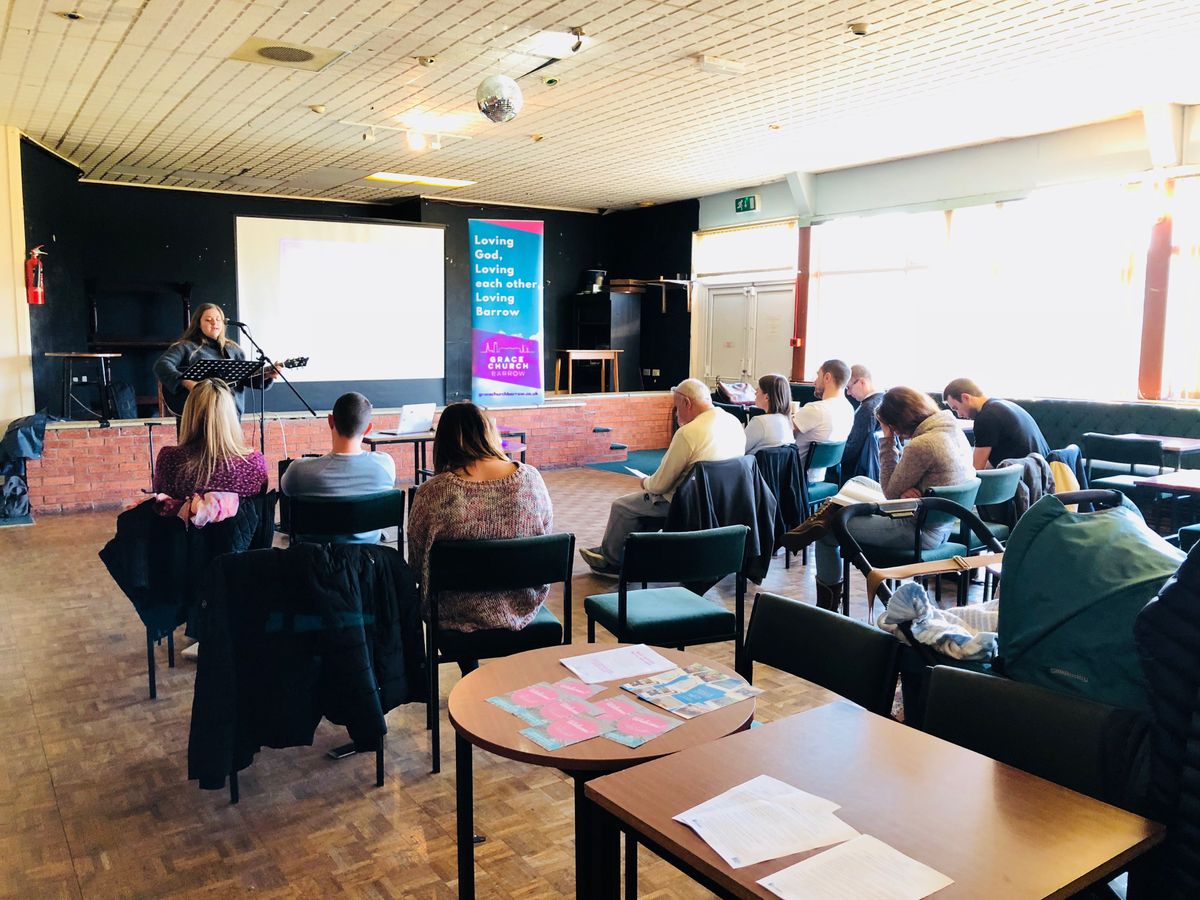 The other week I was licensed by the Bishop of Carlisle into a 'permanent' ministry role here in Barrow, based at Grace Church Barrow, as opposed to the temporary nature of being a 'curate'.
To mark the occasion, we also wanted the service to act as 'marker' for Grace Church; an opportunity to give thanks to God for the way He has been at work amongst us, and to formally be 'commissioned' as a church community, especially given the presence of representatives from some of the churches that have prayed, supported and encouraged us since 'Grace Church 1.0' first began in October 2017. In the Church of England, whilst there's a suggested liturgy for when a new minister is licensed, there wasn't anything to use to commission Grace Church. This gave us the opportunity to craft a short and simple set of words to 'send us on our way'. It also gave us a way of allowing us to express our commitment to each other and the church's vision.
We'd just started a series in Titus, and so we allowed some of Paul's words to Titus to feed into the words we used. For what it's worth, I thought I'd share them, as below.
(It may be worth saying that the service included other formal aspects, adapting our Diocese's licensing service template, but these aspects were the 'bits' that most related to the commissioning, rather than my own legal licensing.)
—
The Call to Ministry
Representatives of the new church gather around the new minister to present symbols of ministry.
Presenting a Bible, one says:
X, be among us as one who studies the Scriptures, proclaims the Word and encourages us with sound doctrine.
With God's help, I will.
Presenting Water for Baptism, one says
X, be among as one who rejoices in bringing new Christians to Baptism and to share with them the Living Water, Jesus Christ himself.
With God's help, I will.
Presenting a book of prayers, one says
X, be among us as a man of prayer,
dependent on God in all things and praying for God's people and the Lord's work.
With God's help, I will.
Presenting Bread and Wine, one says
X, be among us as one who boasts in Christ and him crucified,
 leading us as we remember the Lord's death and resurrection.
With God's help, I will.
The new minister places each of the symbols on a table. When all the symbols have been given, the new minister responds
I pledge myself to care for the community that gathers here, to share with them the Word of God and the work of ministry, to celebrate with them the sacraments of the new covenant, and to encourage them in their discipleship. Together may we continue to experience this place and community as one where Christian people are equipped for their life and witness in God's world and where through trust in Christ, people become heirs of the hope of eternal life.
All: Amen.
Commissioning of Grace Church
Members of Grace Church are invited by the Bishop to stand, as they are commissioned to continue serving and proclaiming Christ:
In the beginning, God spoke into darkness and there was light.
God continues to bring life and light through his powerful word. One sows, and another waters, but it is God who brings the growth. We rejoice in all that God has being doing, in and amongst you as Grace Church.
Will you love your neighbours and serve your communities, being eager to do what is good?
With the help of God we will.
Will you see all of life as opportunities to worship God; in the workplace and at home; at the school-gate and at school; with those you love and those you struggle to love?
With the help of God we will.
Will you seek to be 'good news people', sharing the good news of Jesus Christ with compassion and conviction, always prepared to give a reason for the hope that is in you?
With the help of God we will.
We recognise the ways the gospel is bearing fruit amongst you. Jesus calls us to go into all the world, to be his disciples and make new disciples of Christ. As you continue to be a community on mission for Christ, we commit to praying for and supporting you.
Together, by God's grace,
We will be Christ's people at work in the world.