5 Take-Homes from Church-Planting with Titus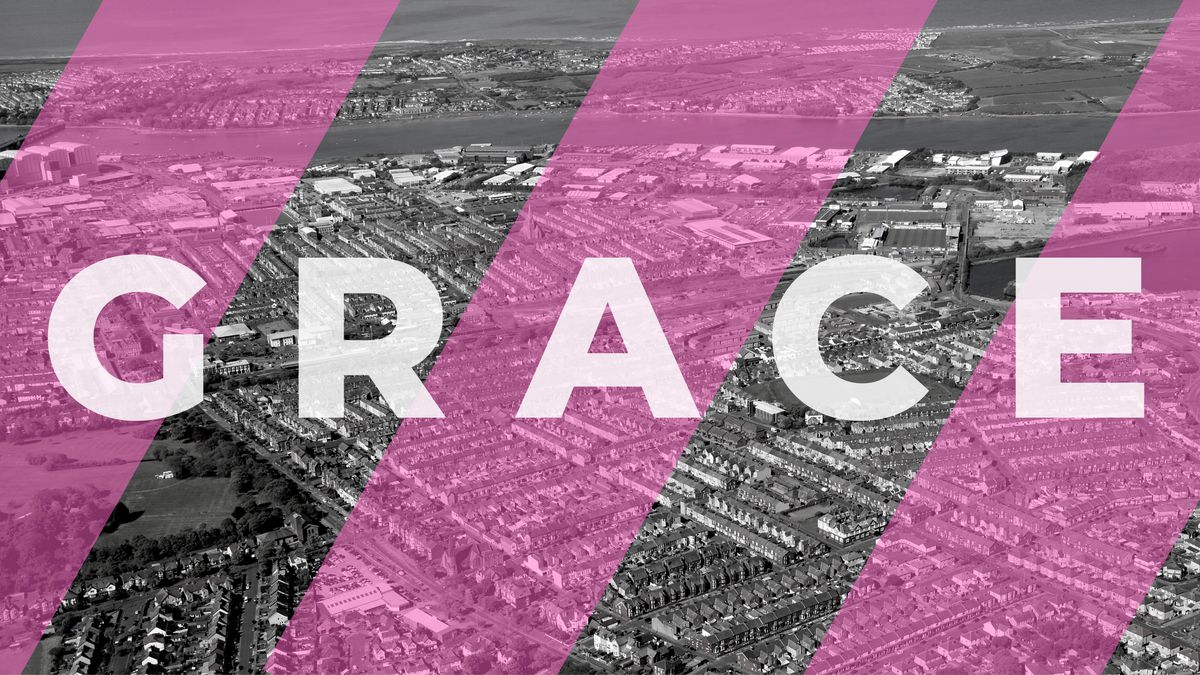 Since January our church family has been spending time in the New Testament book of Titus. I think this little gem has been really good for us in our context – and so helpful for me personally. Here's five reasons why…
1. The goal of planting is godliness.
Of course, on one level the ultimate goal of anything is God being glorified – but you can emphasise that in such a way that it ends up meaning nothing. In Titus, the apostle Paul's goal seems to be 'godliness'. He begins by explaining his own apostolic role as "furthering the faith of God's elect and their knowledge of the truth that leads to godliness" (Titus 1:1). In other words, he proclaims the apostolic gospel – the promise of the hope of eternal life – and he fully expects that it will lead to changed lives, i.e. people reflecting the revealed moral character of God: "self-controlled, upright and godly" (2:12). When you're planting a new church, the pressure can be to think your aims are to establish a meeting, or put yourself on the regional map, or make a name for yourself in the community. But having godliness as the ultimate goal puts these aims in perspective. Of course, this will look messy and will feel uncomfortable. We inevitably resist changing and our churches will feel like construction sites. But lives that are taking on board God's truth and are being changed into his likeness bring God glory.
2. Leaders/planters/elders must be being changed by God's truth themselves.
Basically this is the first point, but pushed home for me as a pastor-teacher, which is the expectation Paul lays out in Titus 1:5-15. And that's a wake-up call. God's goal for me is to be changed, transformed, sanctified. Again, it's so easy for my 'to do' list to be getting meetings in the diary, preparing teaching, working on the website. But more important than all of that is my own holiness. I remember reading Bonar's famous little biography of the Scottish minister Robert Murray M'Cheyne (1813-1843), who himself nails this with his famous line: "My people's greatest need is my own personal holiness." Maybe we first read that and can think it almost egotistical. Isn't this to fall into the trap of thinking God can't do stuff without me? Well, of course he can do stuff without us. But that's not actually the danger here. After all, that's not the opposite of me growing in godliness. The opposite of me growing in godliness is me "claiming to know God, but by my actions denying him" (2:15). That was the disastrous situation in the churches in Crete into which Titus was given his mission. And so Titus was to be an example of everything that Paul expected in the church community, in order that – unlike the church as it had been prior to the letter – those who opposed Titus would ultimately be ashamed as they had nothing bad to say about him (2:6-8).
3. Keep the gospel on repeat.
I've written before about how it's been so helpful to think of these past three and a half years as 'planting the gospel', rather than planting a church. I think Titus underlines this. It's the truth that leads to godliness, and this truth is articulated in Titus as the message of God's grace and kindness, shown in the first appearing of Jesus Christ (2:11-14; 3:4-7). So the gospel isn't simply a message we hear when we first put our trust in Christ. As Tim Keller has said, it's not just the ABC of the Christian faith, it's the A to Z. Why? Because it's this message of grace that trains us to live the godly lives that are so important in Titus (2:12). And so we must keep the gospel on repeat. That's what Paul is getting at when he tells Titus to 'stress these things' (3:8; 2:15), and conversely why not getting distracted by 'foolish controversies' is so important. Keep the main thing the main thing. And I've found it particularly challenging to see that holding fast to the gospel is actually part of the list of moral qualities needed in a church leader. Maybe we scan through the list in 1:6-9 and think that the first three verses are about morality and the last is a competency issue. But it makes far more sense that the requirement to "hold firmly to the trustworthy message as it has been taught, so that [the leader] can encourage others by sound doctrine and refute those who oppose it" is just as much about integrity and godliness as everything else in the list. Which in turn underlines that there will be a temptation to shirk from it. So keep the gospel on repeat.
4. It doesn't have to be either/or when it comes to 'blessing the community' vs 'gospel proclamation'.
Whilst godliness is obviously at the heart of the apostle Paul's aims for the church in Crete, there is another goal in mind too. Paul repeatedly stresses that godly lives will make the "teaching about God our Saviour attractive" (2:10), an idea reworded earlier (2:5,8). Like a beautiful wedding dress adorning the splendour of the bride, so our lives adorn the message we believe. The ultimate focus is not on the dress, but the bride. In other words, our godly lives show off the gospel. One of the key adjectives to describe these lives of godliness in Titus is doing or loving 'good' (1:8; 2:3,7,14; 3:1,8,14). Godliness is not some pious, inwardly-focused posture that turns its back on the community around us. No, it's a generous pouring out of goodness as we realise afresh how the Fountain of Goodness has poured out his triune kindness upon us. And if it's keeping the gospel on repeat that transforms us, then more gospelling should lead to more communal goodness. I heard one preacher put it like this, "social action is personal godliness worked out in society".
5. Our ordinary lives and the different situations into which we find ourselves are intrinsic to the mission, not an obstacle working against it.
To put it another way, godliness is always done in context. Paul especially unpacks how the different seasons of life we're in mean will mean we all have different and crucial parts to play (2:1-8). And that means that your age and stage of life is no barrier to God's plan for gospel growth. Likewise, as employees (2:9-10) and citizens (3:1-2) we are called to live in a way that accords with 'sound doctrine', trusting that as we do so, we present a way of life that is compelling – and in turns points people back to the gospel. Perhaps sometimes we can think of our workplaces as an obstacle to God's mission – as if what is really useful is what we do at church or amongst Christians. Likewise, perhaps the relationships and families we've been placed in can seem a different sphere to where God is at work. But this is to miss out on the wonder that God uses the way we go about our ordinary lives to showcase a gospel that has redeemed and set apart a people eager to do good (2:14).
What about you? Have you spent time in Titus recently? What things hit home for you?