Addict? (Christian Comment 21/4/18)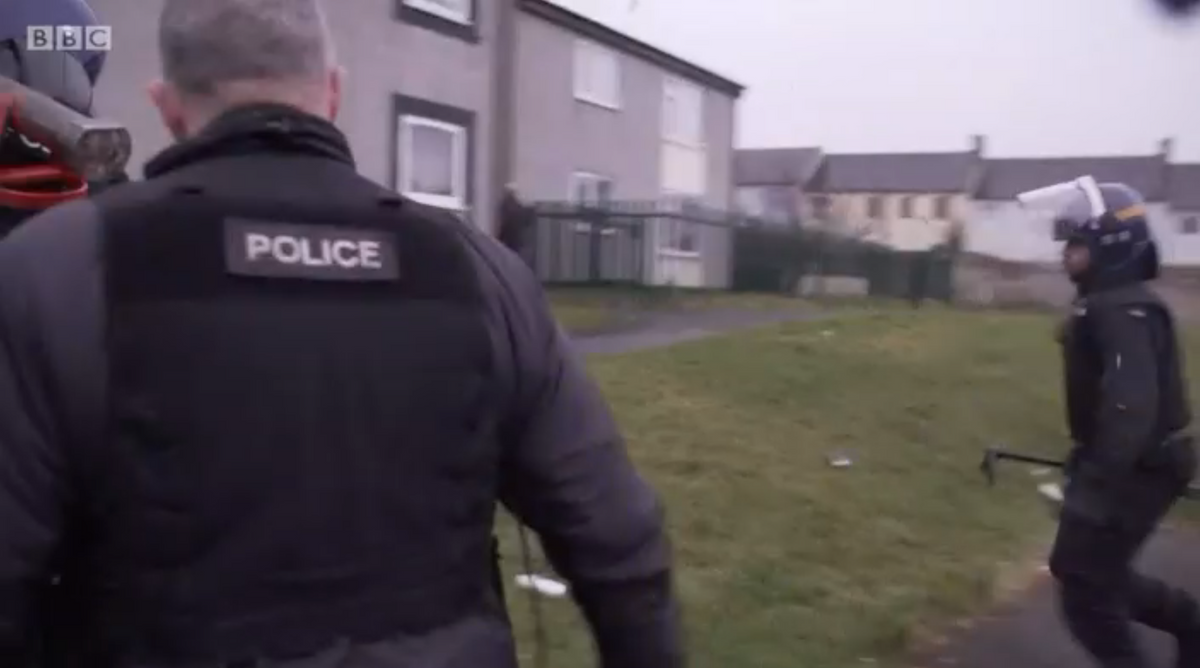 This week I had the opportunity to write for a weekly 'Christian Comment' section of the local paper. After Barrow's appearance in the national press this week, owing to twelve fatal drug overdoses in the last four months, it seemed the sad but important 'story' to cover.
---
Addict.
What thoughts come to mind when you hear that word?
Shame? Blame? Pain?
Maybe it opens up old wounds, taking us back to agonising memories of our past.
Maybe it brings to mind a present struggle, one that's waging war in our own life – or in the life of someone we love. We know all too well how 'I want' becomes 'I need'.
Or maybe it's a word that makes us angry. Maybe we're frustrated at the negative press our town seems to have had in the national media over the past few days & weeks, and we feel it's not representative of all the natural beauty, community spirit and positivity in the area.
Addiction Bigger Than The Statistics
Of course on one level it's hard to argue with the statistics. And that's all the more painful when those 'statistics' are people that mean the world to us.
And yet, without wanting to dismiss the challenges, social complexities, and dangers of substance abuse, the reality of addiction goes way beyond the stories we've seen on the news or in the papers recently.
It might be an addiction to illegal drugs, but equally it might be to online gambling or excessively buying things we just don't need. After the #MeToo scandals, it was striking to see how many individuals described themselves as 'sex addicts'.
And whilst we're used to people confessing a 'drinking problem', what about an addiction to porn, or food, or even an addiction to approval? Maybe you think that last one sounds silly. But then tell me why so many of us struggle to stay off Facebook for more than half an hour?
Complexity takes us deeper
Whatever it is, being addicted is complex. It's never as simple as the soundbites. Often we're both in-control and out-of-control. We're making our own choices and yet we're hopelessly spinning off-the-track, being re-wired and enslaved to a compulsion that never satisfies. And all that convinces me the solutions must go deeper than often suggested too.
Of course, if we're made by a personal God, then we shouldn't expect life to fully make sense without that God in his rightful place. When we take him out of the picture and put other stuff in the 'God spot', then we're effectively giving our lives to things never meant to satisfy. The 12 step programme, which so many have found helpful, describes turning our lives over to a higher power, a 'God'.
Hope for the Shamed
In Christianity, this God introduces himself as Jesus Christ. And he's full of surprises. Knowing you're in the grip of addiction feels shameful, but Jesus identifies himself with the shamed. And rather than cracking the whip or laying the blame, he says he can buy us back from the slavery of addiction – whether it's hidden or public, illegal or respectable.
One writer, Ed Welch, has described addictions as a "banquet in the grave". They promise pleasures, but end in agonies. But whilst there's no quick-fixes and it's always a fight, the claim of Christianity is that because of Jesus Christ there can also be hope.
---
First published in the The Mail, Saturday 21st April 2018.
I recently had the opportunity to hear Dave Higham's powerful story of being rescued from addiction and discovering Christianity in the process. Dave is founder of The Well, which does an incredible work giving support to people recovering from drug and alcohol addiction through therapy, counselling, peer mentoring, employment training and social activities.
For a helpful introduction to addiction from a Christian perspective, have a read of Addictions: New Ways of Seeing, New Ways of Walking Free by Christian counsellor and neuropsychologist Edward T. Welch, in the The Journal of Biblical Counseling, or get his book 'Addictions: A Banquet in the Grave'.