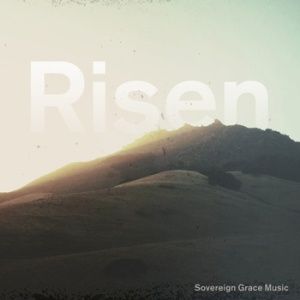 Recently at church with every new sermon series at our 6.30pm congregation we've got into the practice of launching a 'song of the series'. Each song is chosen in discussion with those leading the preaching so that it picks up the big themes and message of the portion of Scripture that we're preaching through in the series. The hope is that it really helps to both focus our praise and response in line with what we're hearing from God's word each week, as well as becoming a means of ministering that same word to each other in song. Recently we journeyed through Ruth with How Wonderful The Father's Love and 1 Thessalonians with We Belong to the Day.
Next Sunday we launch a new series in Revelation chapters 4-11, and we've gone for Behold Our God, written by some of those folk over at Sovereign Grace Music, Jonathan Baird, Meghan Baird, Ryan Baird & Stephen Altrogge. I first heard the song played by my friend Jon Loose at a joint youth-event between our churches in December, and then enjoyed singing it with thousands of others whilst at New Word Alive 2012, led by Lewis Green & band earlier in April.
After bringing us to reflect on the uniqueness and glory of our reigning God in the verses, it then has a wonderfully soaring chorus that captures the tone of adoration that you just want to belt out in response. Very fitting as we are brought into the throneroom of heaven in John's vision and are given an utterly glorious picture of who our God is. In the third verse it brings us to gaze at the wonder of this God giving himself up for us at the cross, before then rising to be our reigning King Jesus, the Lamb who was slain yet who deserves all our worship (Revelation 5:9-14).
Bob Kauflin also has a nifty video of a fantastic orchestral arrangement of the song on his blog, complete with downloadable orchestral parts. You can download the sheet & guitar music for free from the Sovereign Grace Music website here.
What do you think?