Easter: Four Days, Four Questions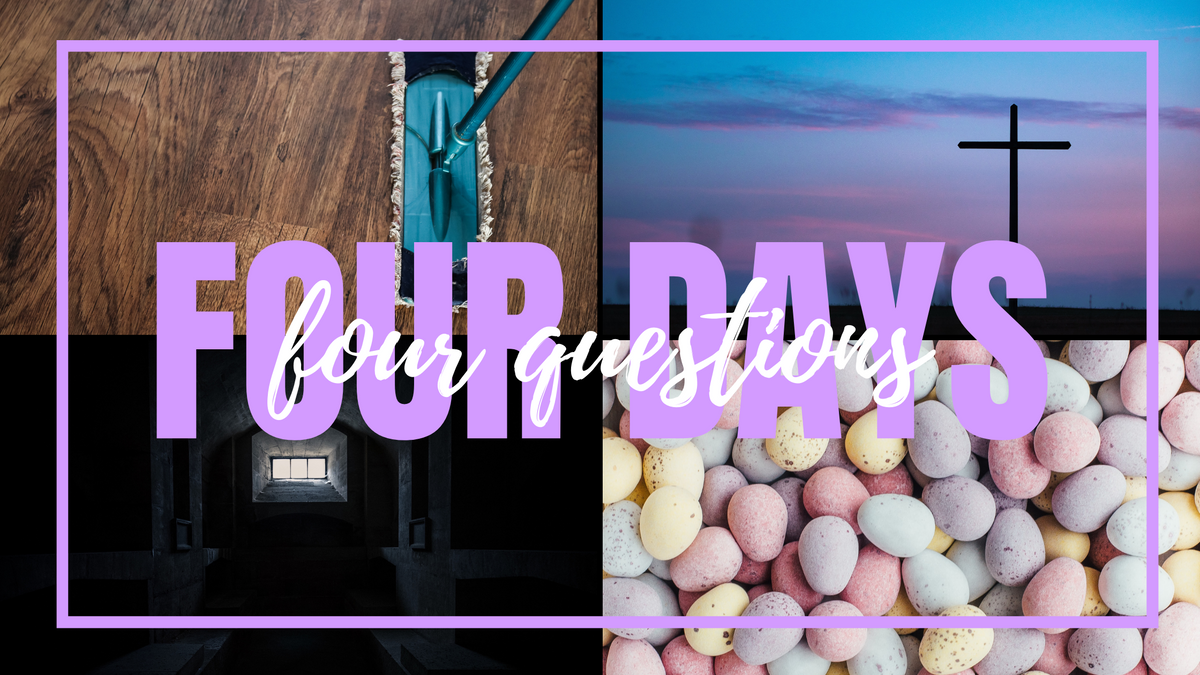 Four days in four questions. Four questions for four days. (I'll upload Easter Day's video once it's done!)
Some of the videos below may not display due to legal use of free-to-use-with-accreditation music from bensound.com, but if you'd like to view them just click through to Facebook.
Maundy Thursday: Will you let Jesus serve you?
Good Friday: What could ever make a day like this 'good'?
Holy Saturday: What will you do with the silence?