Essena O'Neill, Instagram, And How We Respond to Brokenness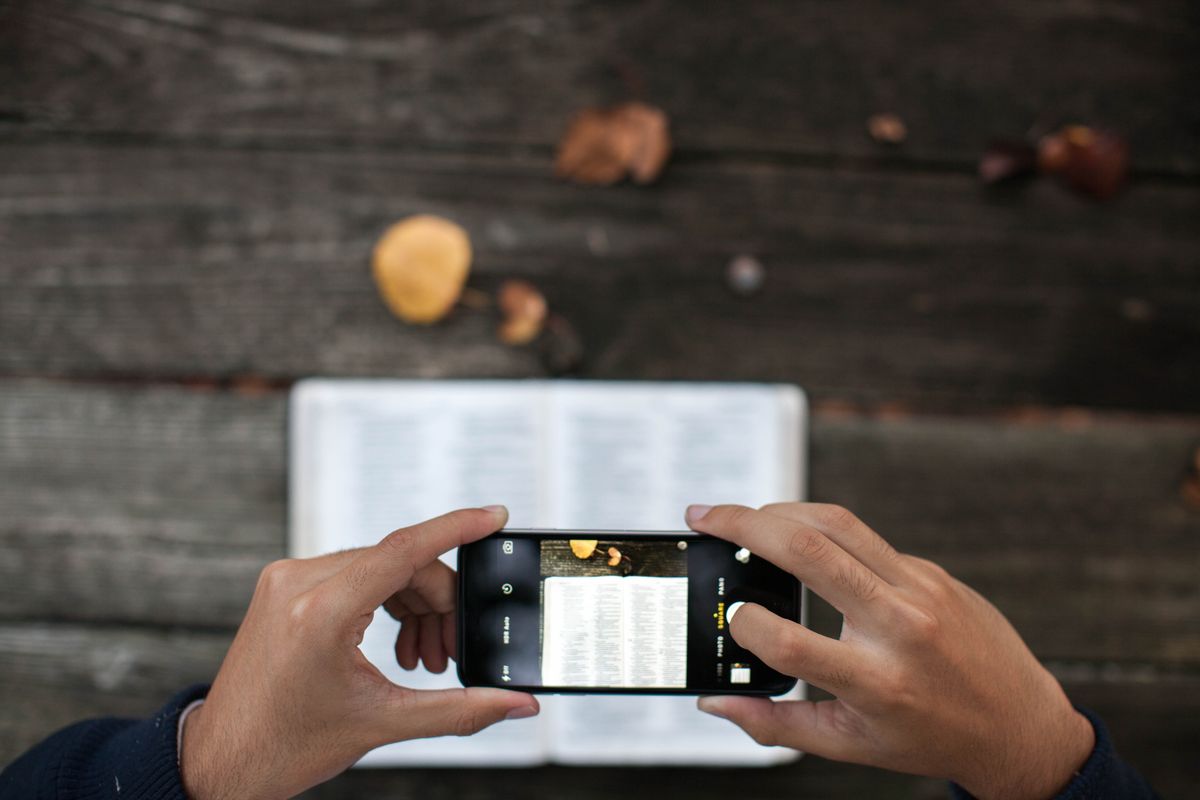 Essena O'Neill, an 18 year old Australian model, had 612,000 followers on Instagram and was reportedly making $AUS 2000 per post. In social media terms she was a big hitter.
And yet a few days ago she deleted thousands of her IG posts, as well as editing the captions on countless others, and quit all other social media platforms before launching a brand new website, 'Let's Be Game Changers'.
Why? Well, here's the twenty-two minute answer…
…but, for short, take this quotation from O'Neill:
"It consumed me. I wasn't living in a 3-D world. I was living in a 2-D world… I was living in a system based on social approval, social status and social expectations… What the £$%* is social media doing to our youth?"
There's much we can celebrate with O'Neill's 'confession'. As a leading 'content creator' in the Instagram world, she was helping to shape and sustain a culture that, she says, was "based on social approval, likes and dislikes, validation in views, success in followers…" But as she has acknowledged, this culture can be a big game of 'let's pretend'. Hardly an atmosphere to encourage people to flourish.
As I've written about before, I'm convinced that much of Instagram's culture revolves around an anxiety of being exposed to brokenness, sadness, and, ultimately, the ugliness of our hearts. Instagram can encourage both an ignorance and an escapism from the messy realities of life. We become accustomed to a self-selecting 'reality', building beautified and filtered online identities and impressions of ourselves. We're enabled to hide the brokenness of ourselves and our world by covering it up. In effect, this is salvation by filter.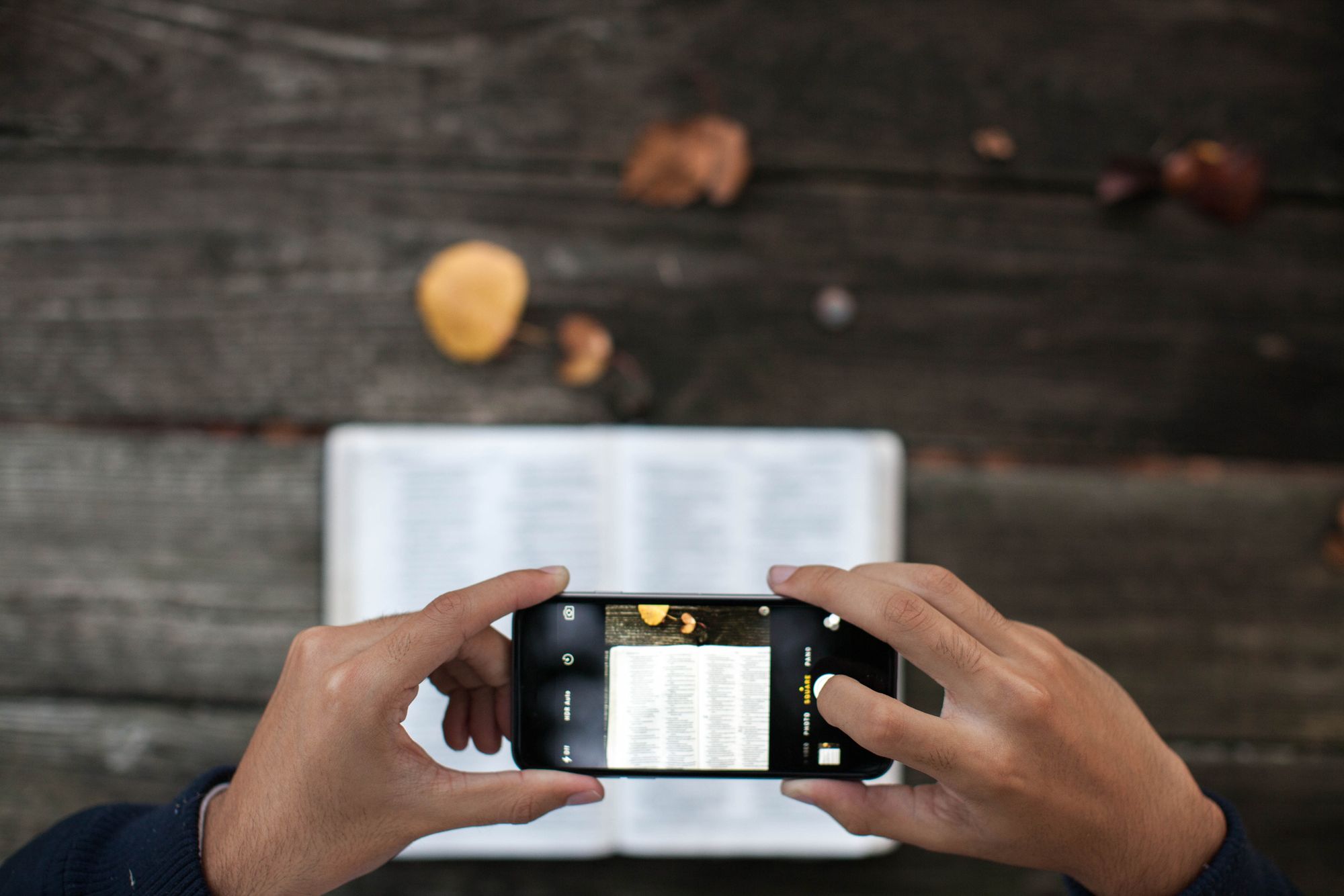 Of course, we all have moments when we're very aware we are broken people. We recognise that there is much that is not right with what we're like inside. And yet these moments of realisation aren't us 'not working properly', they're us sensing something of the way that things are not right in this world. Our world is an aching world.
And yet just like in the first story of the Bible, our natural response to this reality is to hide. We feel ashamed, and so we cover ourselves in fig-leaves. In that sense, Instagram can become an elaborate denial strategy. A community of beautiful people in a beautiful world that is just a filtered façade. "Conceal, don't feel," is a nice line for a Disney soundtrack, but as a life strategy for living in a broken world with broken selves, then it basically sucks.
Instagram offers us 'good news' for our brokenness, but it's not a transformation that lasts. It promises the world we all want and we all need, but it's a fiction. It can't help us as we encounter the mess and disorder, the sin and suffering, that exist not just all around us, but also inside us.
But, as O'Neill has observed, no one wants to filter forever. A poignant moment on O'Neill's website is when she reveals this about the life she was living:
I wasn't loved, for how can anyone really love a facade?
The problem with filters is that we never know reality. But, more significantly than that, we're never really known.
In stark contrast with Instagram, the Christian faith invites us to know the truth about ourselves. It calls us to view the world and ourselves in a way that could hardly be described as filtered. Rather than concealing brokenness, the Bible illuminates it. And it pulls no punches in saying that we've all got a part in the blame: we've each turned our backs on God, the One who made us and the One whom we were made for.
Pink sang, "we're not broken, just bent, and we can learn to love again". But the history of humanity, not to mention our own daily experiences, tells us clearly enough that bent is still broken, indeed broken beyond self-repair; the heart of our predicament is a broken relationship with the God who made us.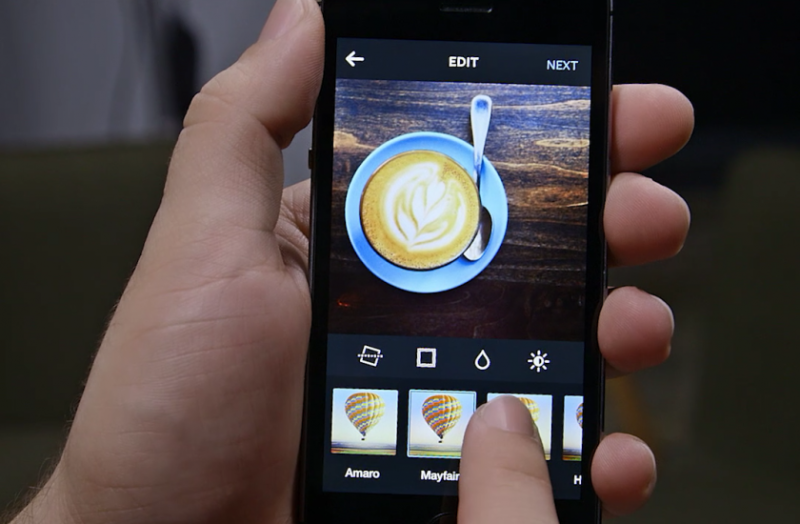 And though we might not like this account of ourselves, every time the wind blows, every time the mess of the world leaks onto our screens, then we're going to realise that we're just wearing fig-leaves.
Yet, as O'Neill hints, it's at exactly that moment of letting down the facade, that we're truly known.
And Christianity says that's not just the case for our relationships with each other. It's also the case for our relationship with God. Jesus' first words in Mark's gospel are "Repent and believe" (Mark 1:16). Essentially that means coming clean before God about what we're truly like, and putting our trust instead in Jesus, the one who brings the reality of God's forgiveness.
But though O'Neill calls us for us reject the world of filters and 'likes' and instead "just be ourselves", it'll be interesting to see how that translates. Her solution seems to be all about the importance of authenticity, with little acknowledgement that our authentic selves could be anything but beautiful. However it's one thing to be 'comfortable in our own skin', but actually there's much in my own heart that doesn't leave me feeling particularly comfortable. What do we do with all that?
But the hope of Christianity is that we can be truly known, even with all the ugly realities of our self-centredness. This is a God who loves us as we are, yet loves us too much to leave us as we are. At the cross of Jesus, God demonstrates his gracious love for 'sinners', i.e. those who recognise we're rebels against God. And so grace brings an uncomfortable comfort, for it's only as we're truly known by God, that we're truly loved.
Ultimately O'Neill's 'confession' gives us the opportunity to re-assess what offer of transformation we're putting our hope in.
Is it one where mess is simply filtered out, and we live a life of 'keeping up appearances'?
Is it one where we just prize authenticity, to the extent that it trumps categories of right and wrong, good and evil?
Or is it one where God confronts us in our deep brokenness yet brings us the change and forgiveness we ache for?
—
You can read more of my thoughts on Instagram by downloading Filtered Grace for free. Don't get me wrong, I'm no Instagram hater. In fact, I think it reveals that we were born to praise – more on that here.