The Sunday Refill (3/7/16) – 7 Links for the Weekend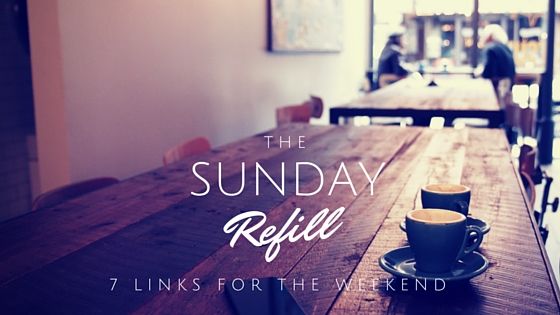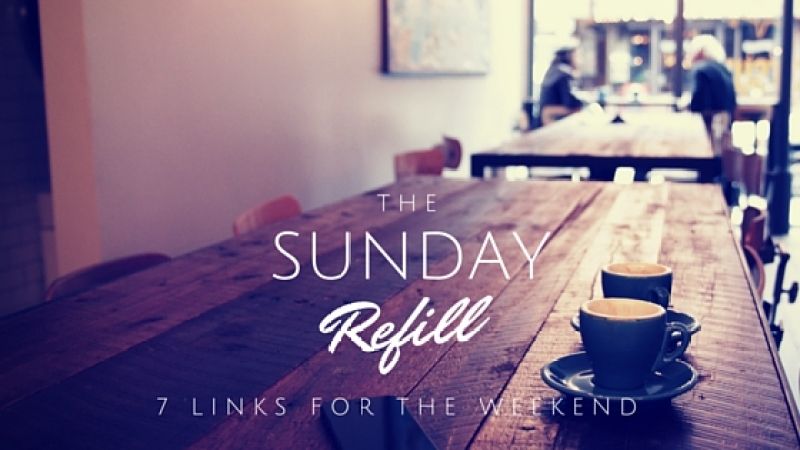 Quite understandably, there's been so much flying around this week about Brexit and Europe and politics and immigration and racism that it would have been easy to fill this week's Refill with articles just on the above. You'll be glad to know I refrained and left it at one…
(By the way, apologies for the Refill's absence last weekend – I was getting ordained. More on that later this week…)
1) Racism, Shaming, Scapegoating and Hope – If you are trying to make sense of the last week and half, and if you are wondering how Jesus might fit in with it all, you could do a lot worse than watch this vlog from Glen Scrivener. There you go, that's it.
2) What You Have in Common with Kate Middleton – An extract from Tim Chester's new devotional on the book of Exodus. When did you last spend time reflecting on this hugely significant 'scene-setting' part of Scripture?
3) Window into John Piper's Writing – Really inspiring to watch a seventy-year old man talking about how he orders his time and life both to know Jesus Christ deeply and to make him better known. If, like Piper, you like to dabble with words, you'll find this particularly interesting.
4) Me Before You: Dear Hollywood, Why Do You Want Me Dead? – The blockbuster Me Before You has been at the cinema for a few weeks now, with all the trimmings of a typical summer holiday romance flick – and yet at the heart of the story is the way it powerfully (and controversially) engages with the topic of assisted suicide. This emotional and lucid response is written by Ella Frech, an 11-year old girl who doesn't have use of her legs (and who also happens to be the second best wheelchair-skater in the world!).
5) Kids, Screens, and Summer: The 3 Decisions Parents Must Make – Schools's (nearly) out for summer! So what, as parents, will we decide about how our children spend those holidays? The point of this piece is to help us to realise not deciding is still a decision.
6) A debate about our life as a church – The Church of England's General Synod meets at the end of this week, and will evaluate the Shared Conversations process (on sexuality) that's been happening in each Diocese. For that reason a couple of books have been produced to convince GS members that it's important to change the church's position (I valued Thomas Creedy's review of the particular book that's received the most press). In response the Bishop of Blackburn, Julian Henderson, has written this hugely helpful defence of the traditional Christian understanding of sexuality. I say hugely helpful particularly because it's such a sensitive topic and it's so hard therefore to be concise. Yet Bishop Julian engages with some of the most popular arguments for a change of understanding with both rigour and warmth, and suggests why they're not persuasive. Interestingly he concludes that actually this debate is about the Bible and its place within the church, much more than it's about sexuality.
7) Eric Cantona for England Manager – Well, after everything that's happened this week, a bit of light relief wouldn't go amiss would it. Unless…
If you like this kind of content, why not put your email address in the box on the top right and ensure you get the Refill delivered straight to your inbox every weekend?