The Sunday Refill – 7 Links for the Weekend (10/4/16)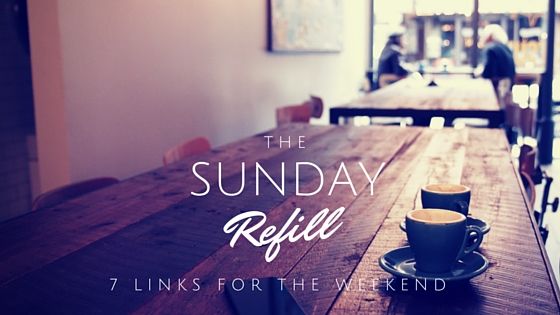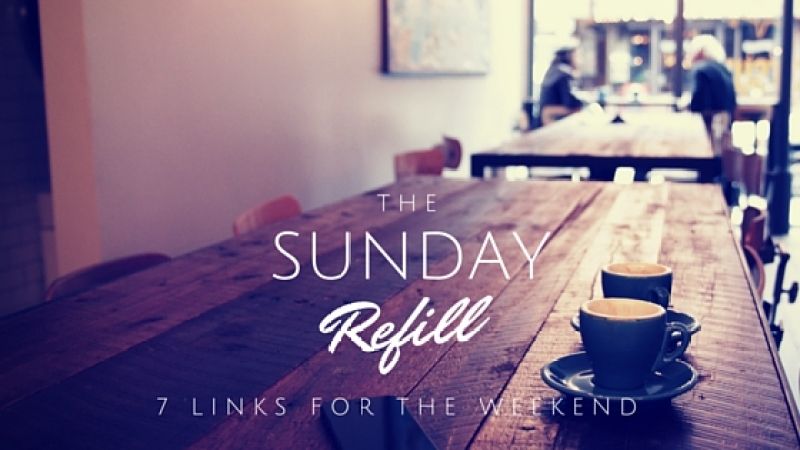 If the internet is one giant aviary, then here are seven finely plumed swans-a-swimming:
1) Free Audiobook Download of Kevin DeYoung's Taking God at His Word – If you want a "brilliant, succinct, yet thorough study of the authority and sufficiency of Scripture," then download this and stick it on your iPod whilst you're doing the dishes. (Yep, no dish-washer here!) As one reader said, "My trust in God's Word is greater, my submission to God's Word is deeper, and my love for God's Word is sweeter as a result of reading this book."
2) Sex Before Kissing: 15-year-old Girls Dealing with Porn Addicted Boys – As a dad to a little boy and a little girl, this opens my eyes to the world our kids are facing – and it calls me to be pro-active and intentional in facing that world with them.
3) Forget Me Not (Twitter and the Fear of Death) – An interesting piece from Derek Rishmawy on the way Twitter appeals to our desire to be remembered .
4) Evangelicals in the Media – Adrian Reynolds makes some observations from the BBC's recent one-off documentary, 'The Battle for Christianity', as well as some recent stats from Scotland about which religious groups are growing.
5) Help Me Teach the Bible: Dick Lucas on What Makes an Excellent Teacher – Nancy Guthrie takes time to interview Dick Lucas, rector of St. Helen's Bishopsgate from 1961 to 1998 and founder of the Proclamation Trust. Dick's preaching & training has undoubtedly been used by God to have a significant impact on the church in England over the last few decades, so it's great to hear direct from the horse's mouth!
6) What to think about the body in the coffin – In Barrow we've been doing a bit of thinking about death and resurrection as part of a sermon series in 1 Corinthians chapter 15. This little piece gives some helpful perspective.
7) #GrownUpPolitics (Green Party 2016 Party Election Broadcast) – It's not persuaded me to actually vote Green, but it is very funny and some of these child actors are just brilliant. Of course humour can be a helpful way to keep everyone's feet on the ground. That said, I don't particularly envy politicians for the the job they have – and so they deserve our respect and need our prayers!
If you like the kind of content here, why not put your email address in the box on the right and ensure you get this delivered first-class every weekend?