To Seek and to Save by Sinclair Ferguson – A Review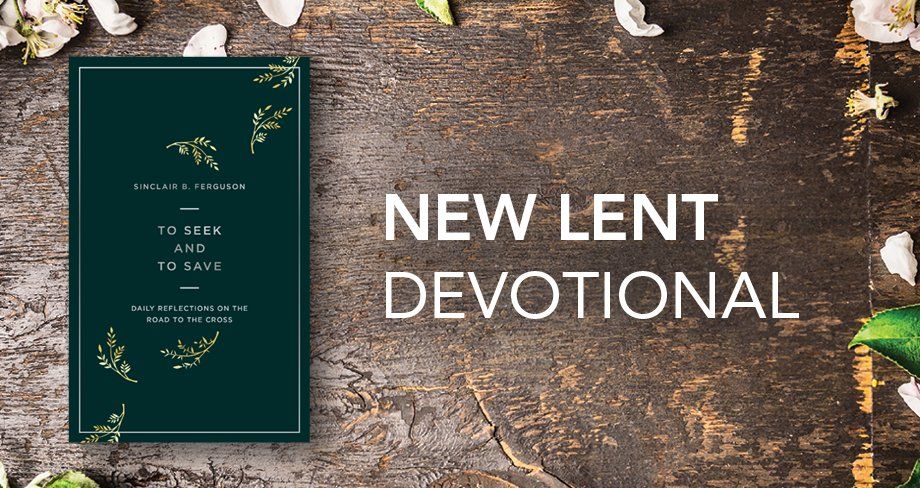 'It's about the journey, not just the destination…'
We've probably all heard that remark – and of course, there's something in it. Mind you, it's not much fun when you're broken down on the hard shoulder.
But this new book from Sinclair Ferguson – designed as a Lent devotional – follows a particular journey: that of Jesus as he 'sets his face' to Jerusalem and walks towards the cross. It's certainly a situation where the destination really matters, but as Ferguson shows, for us the journey is transformative too – revealing the heart and character of Jesus as he comes to 'seek and save the lost'. In that sense, this resource offers to take us on a journey too – as we move towards the staggering events of Good Friday and Easter Sunday – and thus gaze afresh at our Saviour. But Ferguson also notes a challenge: Jesus asks if we will 'come after' him, denying ourselves and taking up our own crosses.
Following in a recent tradition of Lent and Advent devotionals from the Good Book Company (including an Advent 2019 devotional from the same author), there's a daily reading and short reflection from the second half of Luke's gospel, along with space to journal and note your own reflections. Having read the first few reflections, I'm looking forward to following along. They are rich, pastoral and reflective.
It's also interesting to hear Ferguson reflect on his own journey when it comes to appreciating 'the Christian year'. For some, the idea of Lent is something of foreign concept. Yes, for the Christian every day is to be a 'remember the cross' day, just as every day is a 'remember the resurrection' and a 'Jesus will come back' day. But these annual rhythms provide an opportunity us to re-focus our hearts, rewiring us into a story. Ferguson notes the way they help us to focus on the person of Jesus himself, rather than just propositional truths or doctrines.
You can listen to James Cary interview author Sinclair Ferguson about the book and his own journey here.
You can pick up a copy of To Seek And To Save from the publisher here.
Disclaimer: I received a free copy of this book from the publisher, but I hope this is still a fair and honest review.