Tune for Tuesday: Is He Worthy?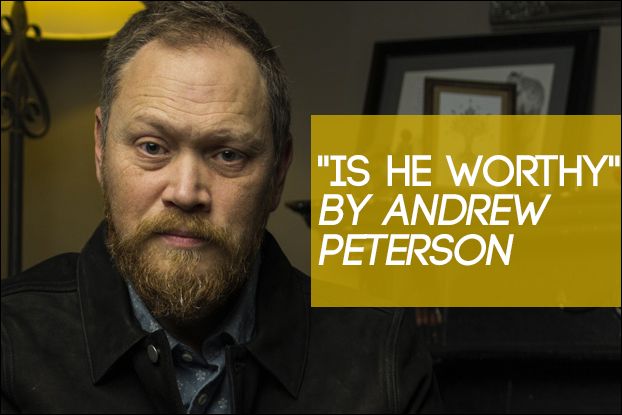 One of the stand-out tracks from song-writer Andrew Peterson's last album is his stunning anthem, Is He Worthy? It has a really unique question-and-response form to the verses, picking up on some of the questions asked in the book of Revelation as the elders desperately search for someone worthy to open the scroll. In a sense, these questions powerfully give it the feel of a kind of musical catechism that drive us to see the wonder of Jesus Christ.
Peterson then gave his blessing for popular Christian artist Chris Tomlin to record the song on his new record, which will undoubtedly give it a greater audience.
As Peterson suggests, you could get the whole congregation to sing the whole song, or have the questions sung by a music leader with the response from the congregation, or do it male and female parts, etc.
Here's Tomlin's version:
And here's Peterson doing his original one-take, one-shot, live recording of his song:
Which do you prefer?
You can also see Tomlin and Peterson playing together, including Peterson explaining how the song came about, and then when Tomlin first heard the track:
You can find the chords online – here's one example.