Tune for Tuesday: O Lord My Rock & My Redeemer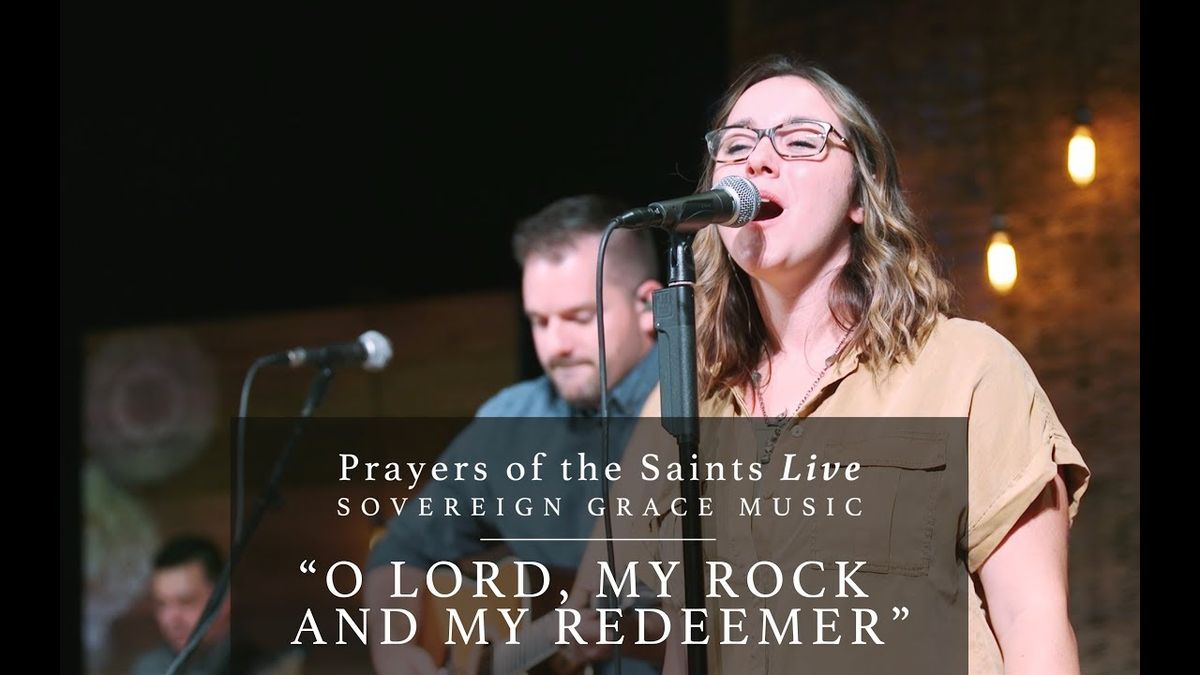 'O Lord, my Rock and my Redeemer' is one of the stand-out tracks from Sovereign Grace Music's Prayers of the Saints album and has been quickly winging its way into churches around the globe. If you've not come across, it's rich lyrics and soaring melody mean it's well worth introducing to your congregation.
For a start, it's a song about God. That might sound obvious, but there is something of a modern tendency to sing about our response to God. This is countered here with some beautiful lyrics that display the nature and character of God, as seen in verse one:
O Lord, my Rock and my Redeemer
Greatest treasure of my longing soul
My God, like You there is no other
True delight is found in You alone
Your grace, a well too deep to fathom
Your love exceeds the heavens' reach
Your truth, a fount of perfect wisdom
My highest good and my unending need
Secondly, the song is grounded in the messy realities of the Christian life. The song has a simple three-verse hymn-like structure, with verse two describing how God's nature as our 'Rock' and 'Redeemer' particularly makes a difference when life is hard:
O Lord, my Rock and my Redeemer
Strong defender of my weary heart
My sword to fight the cruel deceiver
And my shield against his hateful darts
My song when enemies surround me
My hope when tides of sorrow rise
My joy when trials are abounding
Your faithfulness, my refuge in the night
Thirdly, it is gospel rich. God's love isn't vague or abstract, as can sometimes be the case in some contemporary Christian music. Instead, verse three anchors us in the life, death and resurrection of Jesus Christ. This verse also begins with some alternative minor chords that add some fitting variation, before an epic repeat of the second half of the verse:
O Lord, my Rock and my Redeemer
Gracious Savior of my ruined life
My guilt and cross laid on Your shoulders
In my place You suffered bled and died
You rose, the grave and death are conquered
You broke my bonds of sin and shame
O Lord, my Rock and my Redeemer
May all my days bring glory to Your Name
We've sung this a couple of times at Grace Church over the last few weeks and it's seemed super-easy to pick-up. The melody is both very singable – and very enjoyable to sing! Have a listen and give it a whirl. I wondered whether some might enjoy changing 'my' to 'our' in the repeated opening line of each verse. You can pick up the sheet music and chords here.