Tune for Tuesday: Rejoice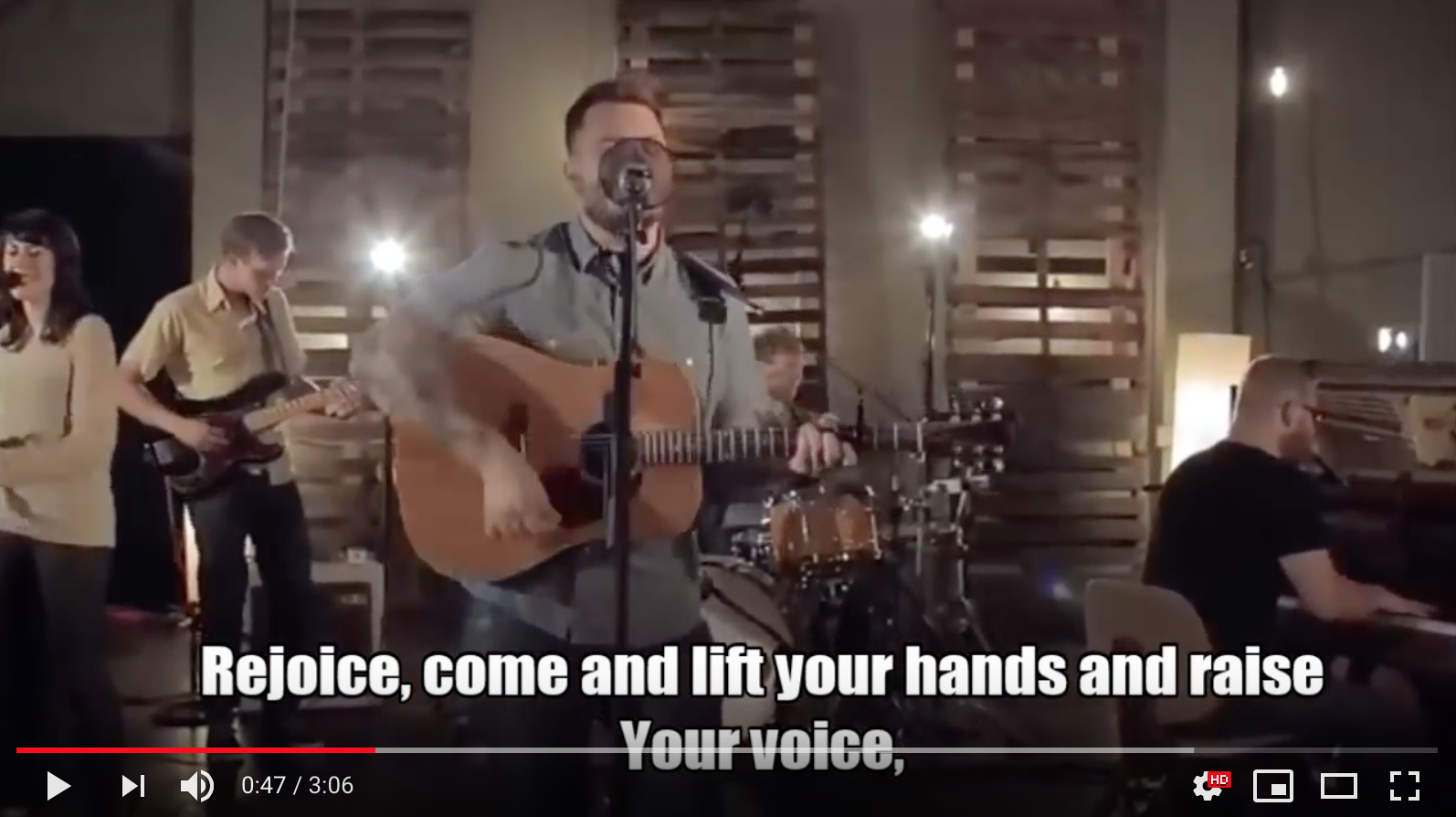 Ok, a new feature this week: a chance to spotlight a new(-ish) Christian song or hymn.
For today it's a song we introduced at Grace Church Barrow this past Sunday, Rejoice, written by Dustin Kensrue – and somewhat surprisingly – Stuart Townend.
You can find the chords for Rejoice here.
We introduced the song to help open our new teaching series on the Lord's Prayer, picking up on the lyrics in the second verse:
We are children of the promise,
The beloved of the Lord.
Won with everlasting kindness,
Bought with sacrificial blood.
Bringing reconciliation
To a world that longs to know
The affections of a father
Who will never let them go.
You'll notice that when Kensrue sings the verses above, he always goes 'up' (an octave?!) in the second half of each verse. This means you come into the chorus pretty high! Alternatively you can sing the second half of each verse without making that step up – it actually feels like you're reaching a bit lower – but that makes the chorus much more sustainable, we've found!
I also like how they've written a second version of the chorus that picks up on the suffering theme of verse 3, so it kind of grounds rejoicing in the realities of trials, rather than giving the impression that life is never hard…
Rejoice!