Was Phil Neville Heartless? England's Lionesses, Entitlement, & the God of Grace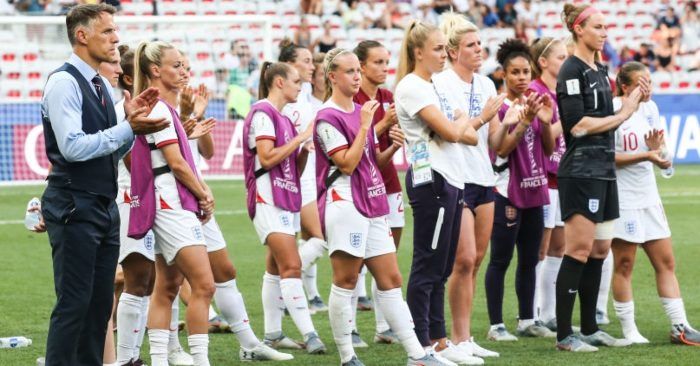 Phil Neville, coach for England Women's World Cup team, has caused controversy this week, because, according to The Times, he said that his team (who finished fourth) did not deserve a heroes' welcome or an open top bus tour because "they've not earned it … a bus-top tour or a trip to Downing Street would be celebrating failure."
–
To be honest, I'm sure Neville would be the first to say there's been much to celebrate for England this World Cup: the Lionesses have won the nations' hearts, their semi-final had more TV viewers than anything else in 2019, and seeing local girl Georgia Stanway on the international stage was brilliant! For the legacy of women's football, it's a big win.
But back to Neville's point, why lower the bar? If the team haven't won, then for all that we might salute their accomplishments, surely we can't say they deserve to be treated as winners? You've either won or you haven't.
It raises an interesting point about who deserves what. As a Christian I'm thankful that God's love doesn't work like a football competition. I think often people assume God will love us if we put on a good show – being better than the next person, etc. But if God related to us like that then – if we're honest – none of us could say we've perfectly met his standards.
But at the heart of the Christian faith is the message of God's grace: an undeserved love. So we can be honest about our failings, knowing that God loves us in spite of what we're like.
It's sometimes said that we live in an 'entitlement generation'. Like the L'Oreal adverts, it's not that we think we've earned our rights, it's that we just think we're worth them. Maybe that's why Neville's words have touched a nerve. But in the cold light of day, we all know how ugly a sense of misplaced entitlement can be.
So well played to the Lionesses! And here's to celebrating Christianity as the liberating news that God loves us in Jesus Christ, not because we've deserved it – in fact it's clear we haven't – but rather because it's a gift to be received.
–
This post first appeared as part of a weekly Podium Page in a local newspaper (South-West Cumbria's The Mail), in which three people are invited to contribute a brief response to a trending issue.