Why God Doesn't Just Say 'Hello From The Other Side'
Firstly, apologies for the clickbait headline. Originality scoring: zilch.
Anyway this week I had the opportunity to write for a weekly 'Christian Comment' section of a local paper. Last time I did that, the horrific terrorist attacks in Paris meant it would have been odd to write about anything else. This time I dodged the EU issue (or comparing Boris & Dave), and instead focused in on Adele…
—
At the 2016 BRIT awards on Wednesday night it was undoubtedly Adele who stole the show. She took home an incredible four trophies, including winning the coveted "Best British Single" for the stunning 'Hello'.
When it was first released in October, 'Hello' basically broke Twitter. And from the very first time I heard the first syllables of the opening line, "Hello, it's me," I was hooked. Excuse the pun but it's definitely a case of 'you had us at hello', Adele.
But my favourite part is the chorus. It's both haunting and beautiful at the same time:
"Hello from the other side / I must have called a thousand times."
It's such an evocative lyric, and surely that's because it resonates powerfully with so many of us. We hear Adele's mournful longing and it echoes in our own hearts; that familiar feeling of relationships fractured and wounds left open.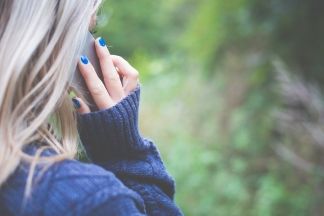 I was reminded of that line recently as I reflected on a conversation I'd had with a young lad. One of the privileges of being a church minister is how people often open up to you about what they make of God and life. And sometimes it's the people you least expect.
Anyway, this lad was essentially asking, "why on earth would God bother with the likes of me?" And actually, whether or not we'd call ourselves religious, I wonder if that's a question a lot of us ask from time to time – even if we daren't actually articulate it to anyone. It's like Adele's lyric, except that our "hello from the other side" is a cry looking up to the heavens, wondering if there's anyone "home".
Perhaps it's that we've been going along to church for years, and yet there remains a nagging doubt every time we walk in: "Why are you here? Why would God bother with you?"
Or maybe it's the thought that God just seems so big, so Other, and the idea of there being anything personal just seems too far-fetched.
Of course, for some the question's probably a bit different. It's not so much why would God bother with the likes of me, as much as 'why would someone like me bother with God?!'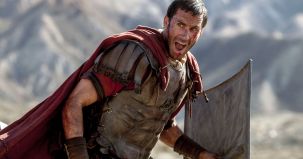 In a few weeks we'll be celebrating Good Friday and Easter Sunday, as we look back to the events of Jesus' death and resurrection.
In fact there's a brilliant film, called Risen, coming to our cinemas on 18th March, that re-tells these events – but from the perspective of a Roman commander who's tasked with finding out what happened to Jesus' body (check out this 2 minute review).
And if we wanted evidence that God bothers with people like us, I'm convinced we don't need to look any further.
Few divides could be as gaping, as significant, as being disconnected from our Maker. Yet Jesus shows us that God's not just saying "hello, from the other side," he's actually come and done everything needed to mend our broken relationship with him.
It's an offer of forgiveness and hope – even beyond death.
The question is, how will we answer?
Why not book a ticket or two to Risen and take a fresh look this Easter – and pop along to a church where the accounts of Jesus' resurrection will be discussed and unpacked – and encounter this risen Jesus.
—
A version of this will be published in the North-West Evening Mail, Saturday 27th February 2015.