The Saturday Refill – 7 Links for the Weekend (27/2/16)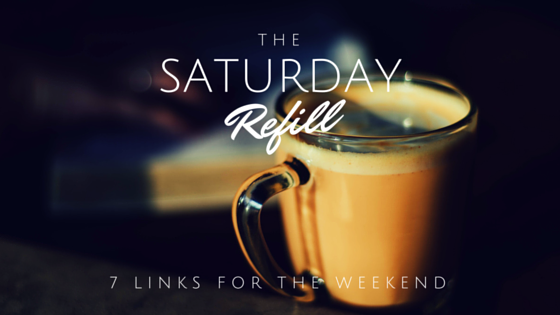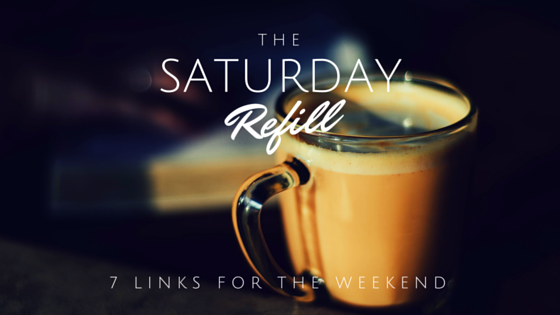 Well, here goes with seven links for the weekend:
1) Christians held in Thailand after fleeing Pakistan – This weekend the BBC reports on the news that every month hundreds of Pakistani Christians are fleeing their country to escape persecution for being Christians. They are seeking asylum in neighbouring Thailand, only to be detained there in squalid conditions.
2) Risen Movie Review – Check out my friend Dan's two-minute review of Risen, an up-coming movie about a Roman commander who had to investigate the claims of Jesus' resurrection – it's due out in the UK on 18th March. Dan gives 3 ways in which Christians can make the most of this film.
3) Why We Should Play Hard – Jared Wilson urges Christians to delight in playing. Yup, I said playing, not praying. Although that's pretty delightful too.
4) Ten Questions to Diagnose Your Smartphone Usage – Wow, these will get you thinking. Smartphones have become so much a part of most of ours lives, but when was the last time you considered their impact? Thanks Alastair Roberts.
5) Satisfied in Christ – This recently launched website is run by Christians who in the past have had gay relationships, but have since come to the understanding that living out a life of worshipping God will look different rather different. That might strike you as ridiculous or it might come across as remarkable. Either way, listen to their stories – there's also some very helpful articles. There's also an accompanying day conference coming up in London which looks excellent.
6) Centre of the Universe – If you haven't discovered Adam4d's online webcomic, this thought-provoking conversation is a great example.
7) 6 Costs of Friendships – Do your friendships ever cost you? A friend shared this with me this week. Why not chat with a friend about what this would look like in your relationship?