App Review: The Bible App for Kids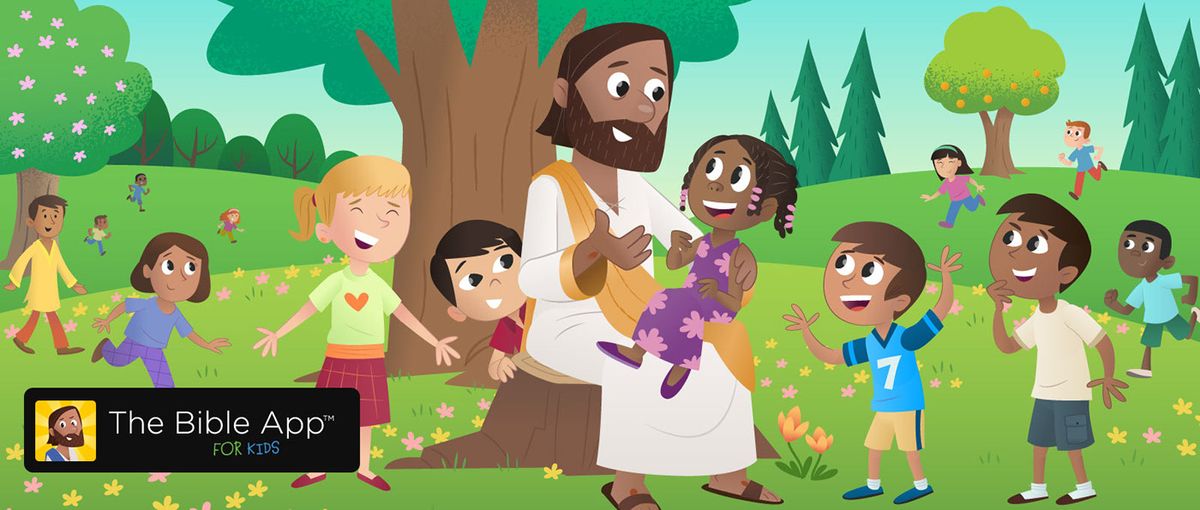 Bible App for Kids
Apple/Android
Free
The Bible App for Kids comes from the team behind the hugely popular YouVersion Bible app and seeks to engage children with Bible stories at an 'age-appropriate level'.
In essence it is a free eye-catching library of Bible stories, with the option of engaging narration and connected activities for each story. The stats speak for themselves: the Bible App for Kids has over 70 million downloads worldwide.
Upon opening, the app presents as a chronological game-style map, with very easy-to-use navigation that sees users select a Bible story to read. Users download the story within the app and then can read/ hear the story, accompanied with colourful illustrations.
Woven into the stories are varying activities and incentives for reading. Some stories have animated touch-screen interactive elements (e.g. tap the soldier to cut Samson's hair). There are also various collectable items throughout the stories, such as items related to a particular story, e.g. the Armour of God, or stars that are gained upon answering a question after each story.
Just like many paper 'children's Bibles', the app doesn't cover the whole of Scripture, but does offer an impressive 41 stories and manages to convey a sense of the overall story of the Bible and the centrality of the gospel message too.
The app could be utilised in children's ministry, play a part in family devotions, or be read alone by a child. The different features mean that a three- or four-year-old would be engaged, but eight to 11s are likely to find it stimulating and informative too. Incredibly, the app also offers a range of over 60 languages.
A version of this article was first published here in the August 2021 Issue of Evangelicals Now and is shared here with permission. EN is a monthly newspaper published in print and online, offering a biblical perspective on current issues and insight on what's happening with God's people worldwide. Online subscription is just £10 p/a with print & online combined for just £18. Order a free sample or subscribe here.