"Because the Truth Rocks" – An Interview with Awesome Cutlery & Easter Give-Away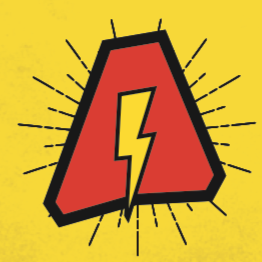 If you haven't come across Awesome Cutlery yet, then you can check out my review of their debut album here. Gareth & Dan took time out from their busy schedule of saving the world (aka providing an abundance of disposable forks for everyone) to answer a few questions and make a copy of their album available for our exclusive Awesome Cutlery Easter Give-Away:
R: Ok, so Awesome Cutlery – it sounds like something you say after too much time looking at John Lewis catalogues. Who or what is Awesome Cutlery?!
Gareth: Awesome Cutlery is Dan and me – we want to help families worship Jesus to gether. We're really excited about our new album, which is all about God and what he's done for us! The strange name comes from the two, well, they can tell you..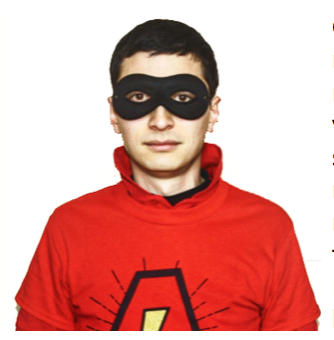 My name is Captain Awesomeness, and my superhero team-mate is Cutlery Boy. We thought about calling ourselves 'Captain Boy', but that sounded weird.
R: And how did it all begin? Were you guys just jamming away one day, or did you set out to produce a full album right at the outset?
Dan: We've known each other for ages, and have enjoyed playing music together at church. We started writing songs to sing with our own families at first. After a while we decided to attempt to write a full album, and from there the concept came together quickly.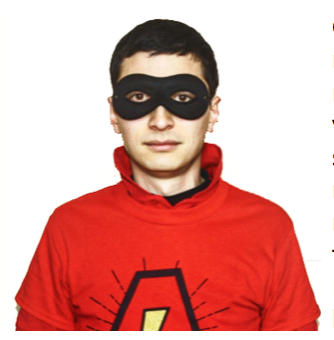 Sometimes, when you're a superhero, you don't know where your mission will take you. Maybe you don't even know what your mission is. Maybe you don't even know what the word 'mission' means.
R: In terms of audience, who would you say Awesome Cutlery is aimed at?
Dan: Awesome Cutlery is for whole families!
Gareth: As we were going to record the album, I had a realisation in the car when my 2 year-old was singing along to some chart music. Children don't need us to talk down to them musically, so we've gone for songs that families can enjoy together. Even though some concepts are beyond younger listeners, they can grow into understanding as they get older.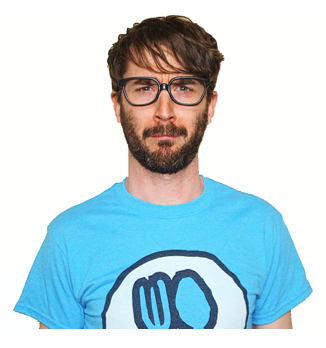 We don't tend to aim the cutlery at anyone, especially not the forks. They're sharp.


R: There seems to be plenty of Christian music aimed at children around. Obviously you guys have put a lot of time into this because you really believe in what you're doing. What's unique about Awesome Cutlery?

Dan: Yes, there's lots of great music out there. But a lot of the stuff is American or Australian, or a bit childish for repeat listens as a family. We wanted to make something family-oriented with distinctively British style and humour.
R: When I listened I was actually really impressed with the quality of the listening experience. How have you gone about the process of writing to recording?
Dan: We wrote LOADS of songs first, most of which didn't make it onto the album. Then we recorded very basic demos to get feedback from families, musical friends, and people involved in children's ministry. Then we got in touch with the Weeks brothers (Dan, Will and Matt) who are musical superheroes – they made everything sound 800 times better!
Gareth: I remember Will adlibbing the bass part for 'God is bigger', and it was phenomenal! We then found out that he pays bass on tour for a major Christian music artist, so Awesome Cutlery and Matt Redman actually share a bass player.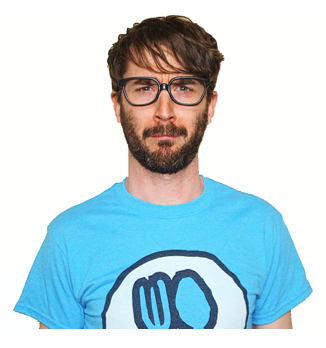 Heroes have to think on their feet. That was a bit tricky as sometimes I was sitting down. However, I just tried to talk as loudly as possible into the microphone, and it all seemed to work okay.
R: Ok, last question: How can people find out more, or even buy a copy themselves?
Dan: Go to awesomecutlery.com and click BUY! We may have other stocking options in the future, but the best and cheapest way to support us will always to be buy direct.
Our Resources page there has free sheet music, lyric videos, and we'll also be posting a videos showing how you might play the songs in a church music group.
Gareth: Finally, you can Like us on Facebook.com/awesomecutlery, where you can also join our mailing list. Who knows, we may release another album or visit a church near you! We'd love people to stay in touch!
Awesome Cutlery Album Easter Give-Away:
To be in with a chance of getting your hands on a free copy of AC's debut album, This Is Awesome Cutlery, then email your answer to the following question to music@awecomecutlery.com:
Can you complete the lyric from our song 'He has Risen!'?
Jesus! He has risen!
Death is not the end
Jesus! He has risen!
To the…
(Hint: you can always go to AC's website to listen to the song…)
Entries need to be in by midnight on the 27th April after which the winner will be contacted by email.