Life Explored, Telling Stories & The Character of God – An Interview with Nate Morgan-Locke
It was great fun to chat with Nate Morgan-Locke recently, co-writer and co-presenter of the new Life Explored resource. Nate is an associate evangelist for Christianity Explored Ministries and serves on the staff team at St Bart's Church, Bath. We talked through the vision and story behind LE, as well as the value in telling stories as part of our communication of the gospel.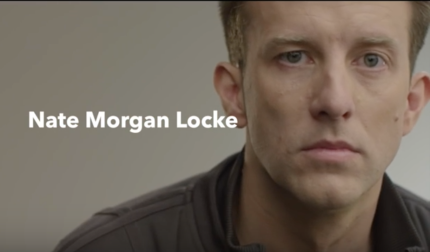 Nate, Life Explored is now released and out there. In a nutshell, what is it?
We all want to be happy. And yet lasting happiness is so hard to find. Life Explored is basically a seven session series, featuring a combination of short films and Bible interaction, which seeks to show how our deepest desires for happiness can only be satisfied in one person, Jesus Christ.
So, talk us through the story that's led you & Barry to write & produce this?
I think it was way back in December 2010 that we first started exploring the idea of what would eventually go on to become Life Explored. At that point we were realising that you'd get some people who'd done Christianity Explored but they weren't quite ready for Discipleship Explored. And so it felt like there was a gap. We're also aware that people are exploring Christianity with very little sense of the Bible's big picture. Fast-forward to 2013 and Barry Cooper [co-author & co-presenter], Alison Mitchell and I were crafting some Bible studies for this material, and we just began realising that at the heart of people's confusion about Christianity was how they understood God.
And so over time, as we were reflecting on how to take this forward, we just became convinced that the character of God was what we really wanted to spend our time helping people to see. I think so often – even as Christians – we can spend more time looking at the window rather than through the window. We get caught up discussing the finger prints or rain drops on the window pane. In other words, we know things about God but we don't focus in on God himself: Father, Son, and Spirit. That's really the beating heart of Life Explored: 'Let me tell you about who God is; let me show you him from the Bible. Do you see how stunning he is compared to everything else?'
And how did that vision then become a reality?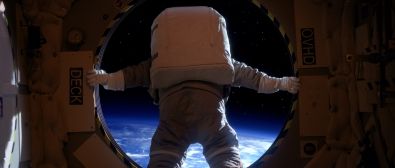 Well, at some point in the process Barry & I decided that we wanted to use film to really open up some of these issues and get under people's skin. Each session would tell a story through film, as well as having filmed teaching material. Barry & I wrote the material, and we present it with Rico Tice. But we also brought in Dot&Cross to help turn our ideas for these stories into film. They've previously worked on Tim Keller's The Prodigal God and Francis Chan's Basic. We spent all of last summer filming – mostly in the States, although one film is set on location in India and another in Japan. The production team and film crew have also come from those locations, so in that sense it has become a very international project!
As someone involved in evangelism and youth ministry, was it a big adjustment going from writing talks to writing film scripts?
Ha, yes & no! Barry & I – we both enjoy writing short stories, and I've always enjoyed using stories in my preaching. Even writing holiday club material for children, such as Epic Explorers, we're always trying to use compelling story as a way of people connecting with what's going on in God's word. So in that sense it was just an extension and a honing of something that was already very much a part of us.
What would your advice be for someone who wants to get better at telling stories?
Of course, if you're preaching God's word then exegesis must come first. You can't do anything without that, working really hard to understand the Bible passage and its message and context. But once you've done that, you're then well placed to feel the passage's tone & dynamic. You start to think, "well it's a little bit like this… this kind of interaction, or this kind of moment." And as you unpack that and play with it, suddenly you've got a story, a story that's working to highlight that moment, or that feeling. You get a 'wow' moment that sheds light and helps people to connect with the Bible passage.For example, in our church we've been preaching through Ezekiel this summer. I was preaching on Ezekiel 8-9, where God comes in vengeance and judgment on his people for the way they've profaned his temple. Now, to our ears that might initially seem harsh. But story can help people understand. I ended up crafting the story of this newly-wed couple who spend time buying and building a new bed from Ikea for their first marital home. A few years later the husband has an affair and the first question the wife asks is, "please tell me you didn't have her in our bed?" And he admits he has. And there's that emotional punch, because we suddenly see why the temple is so precious. This is where God is with his people, and you need to feel the back-story, the sense of a joyful creation, to feel the sense of shock and horror at what they've done.That said, I'd also say that everyone needs to find their own voice – especially in preaching. Don't try and be someone else.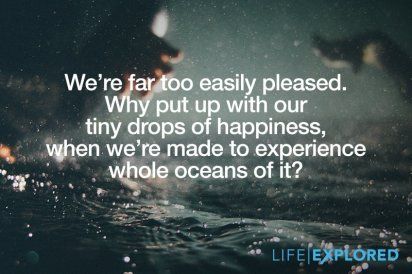 Tell us who you see Life Explored as being for?Ultimately, we hope it's a way of presenting the good news of Christianity to those who've never heard it or engaged with it. We hope it's especially engaging for those who'd not consider themselves to be religious. We've invested in these seven films because we hope they might make for a more accessible starting point. Story has great power to expose. A classic example in the Bible is when the prophet Nathan approaches king David, who has just got the husband of the girl he fancies killed so he can have her. Nathan tells a story as a way of convicting David – and it works. Just as we might make our church buildings accessible with ramps and hand rails and clear fonts, so we want to make our presentation of the gospel accessible.I think too that lots of our evangelism has traditionally presented our sin in terms of law-breaking, but I think some people are struggling to relate to this. That doesn't mean it's not true. But instead we've taken another biblical angle on sin, that of idolatry. I think where we're at as a culture means people can identify much more readily with this idea of making your life all about something.We also hope LE is geared up for those who may never have read the Bible. That's why we survey the whole biblical plot line, from creation through to fall, redemption, and new creation.But we also pray LE will be an encouragement to Christians. In fact that's been a joy to see in some of the trials we've run with the draft material. We've seen Christians suddenly go, "wow, God is like this?"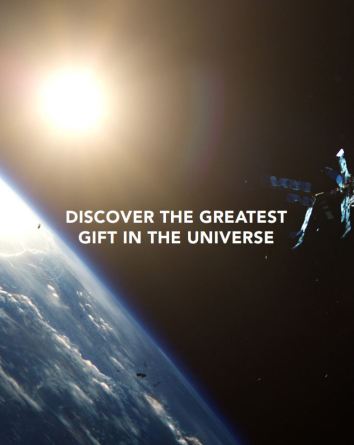 The tagline for LE is 'what's the best gift God could give you?' and you began by talking about how we all are on a search for happiness. Tell us why you focus in on that?I think we were sitting in a pub garden in west London, and we were just playing round with how we might present some 'diagnostic questions' to help people see we all worship something. And I turned to Barry and I said, "You've just got to ask 'what's the best gift God could give you?'" And suddenly we realised there's a sense in which how you answer that question will totally reveal what you love and what you live for. That's where we think our happiness will be found. If you want to find out what people worship, then ask them that question. Of course, some people bat the question off by making a joke of it, or they say something completely nebulous like 'world peace'. But deep-down we all have a vision of the good life. And so it's an easy starting point and a friendly way-in to begin to find out what are the idols of our hearts.
Lastly, how can LE be run?
Well, we've planned LE in such a way as to make it really flexible. You could run it one-to-one – in a home or coffee shop [check out this article from Barry on that idea], perhaps watching the films on a tablet – or you could host it as a larger event in a group setting. The basic idea is that every session includes two films (one of which is a talk) and two discussion times, where you're encouraged to interact with the Bible. One session could be run in an hour and the whole resource is made-up of seven sessions – but in theory you could also run an individual session as a stand-alone event or seminar if you wanted to focus in on that issue in a particular context. Be creative!