Method in the Madness? Reflections on a Renewed Evangelical Emphasis on Christian Habits & Disciplines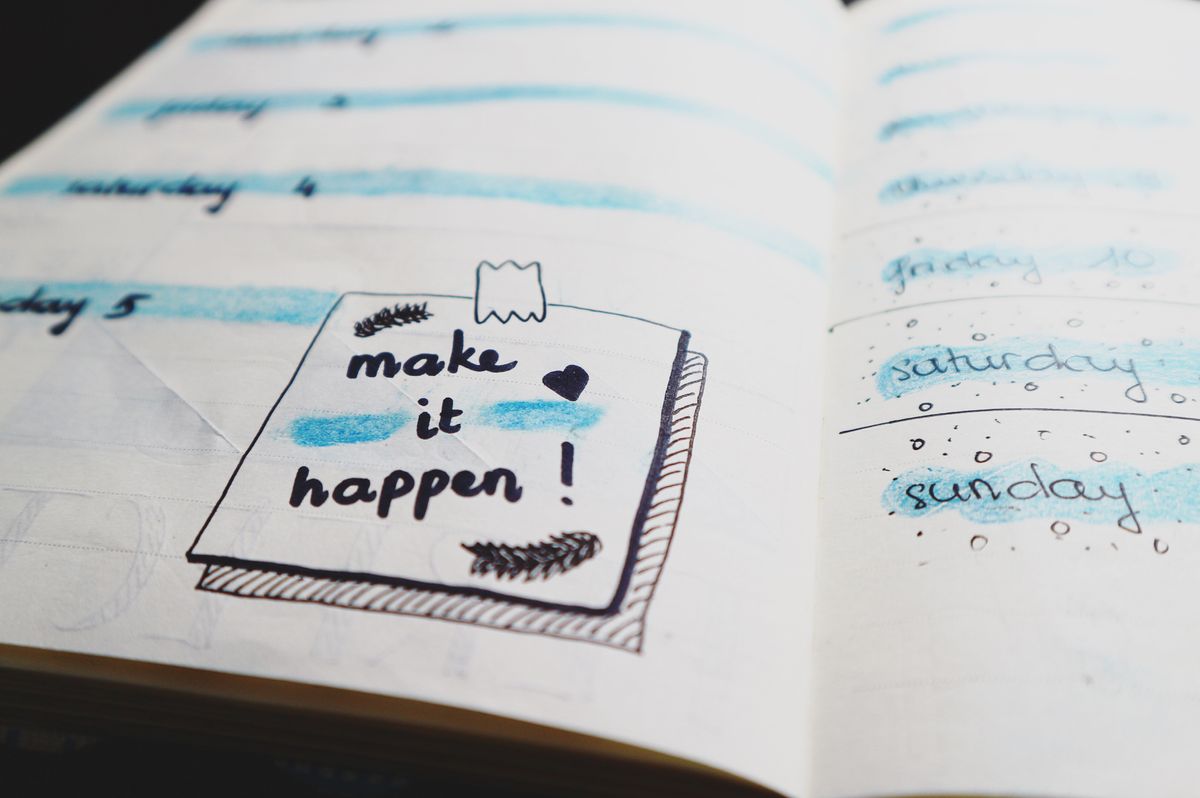 Jordan Peterson's 12 Rules for Life, Marie Kondo's 'Spark Joy' tidying craze, not to mention endless dieting options: Keto, Vegan, Blood Sugar. You can see why it's been said that the question of our age is not so much, 'what is the meaning of life?', but rather 'what is the method of life?'
How we 'do life' seems to be what counts. Are we failing at life, or winning at life? No doubt our heightened awareness of everyone else's lives – or at least the curated version on our social media feeds – is a significant factor. Coupled with this hyper-aware-hyper-connectedness, most of us find ourselves incessantly busy and overwhelmed, with an unsurprising desperation to find a technique or method to control our chaos.
But it seems this isn't just a trend amongst non-Christians. My sense is there has been a recent increase in evangelical Christian literature with a decidedly practical focus. I'm going to consider four recent contributions, reflecting briefly on their insights as we seek to engage with a generation hungry for method in the madness.
Converted Lives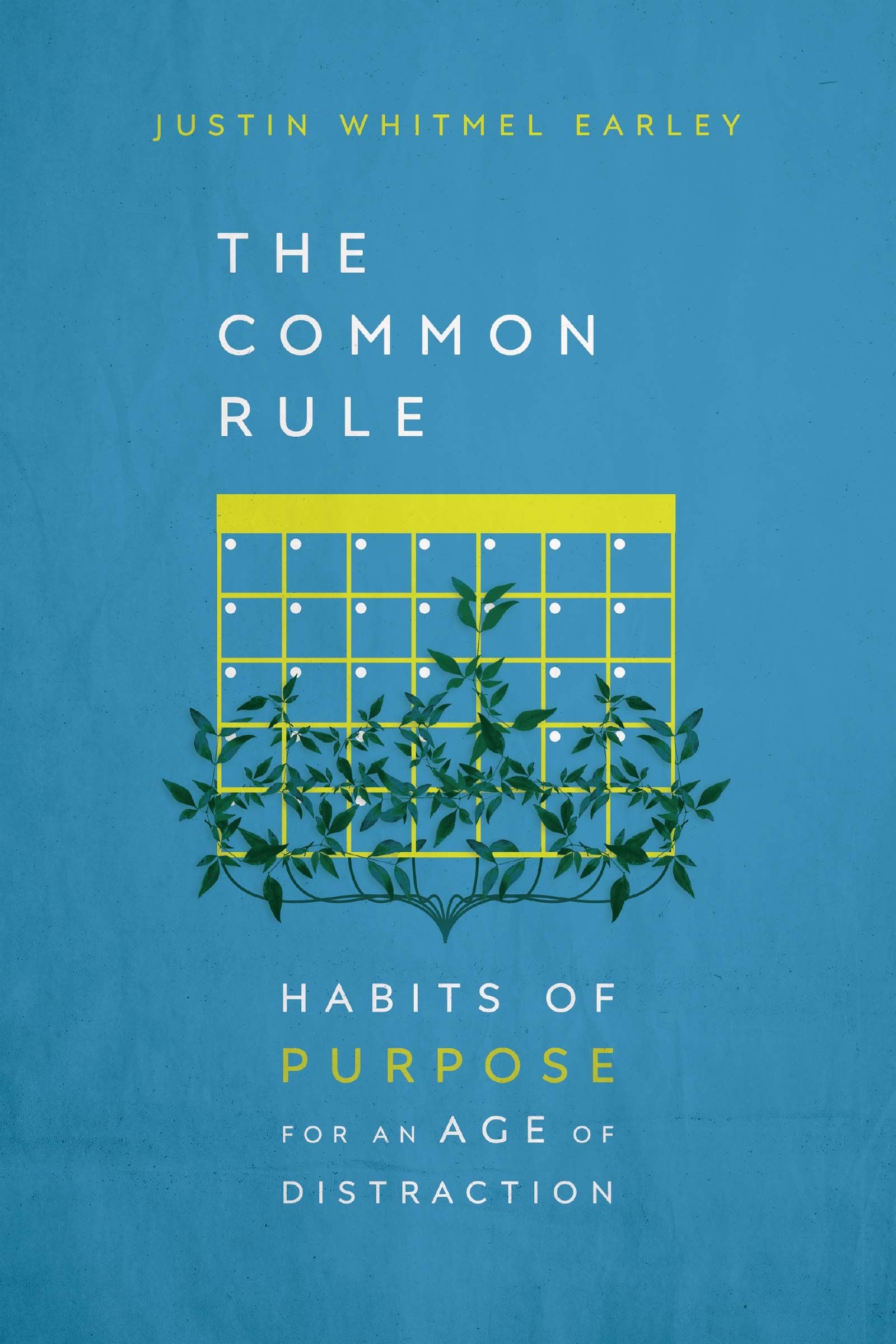 Christian lawyer Justin Whitmel Earley begins The Common Rule: Habits of Purpose for an Age of Distraction (2019) with a powerful story of his own conversion (my extended review is here). Yet this isn't a conversion to Christianity, but rather about when his body finally became 'converted' to the anxiety and busyness that had become his default setting. Though a Christian, functionally he worshipped the idols of his career and lifestyle: 'I had said one thing: that God loves me no matter what I do – but my habits said another: that I better keep striving in order to stay loved.' This subsequent 'crash' led him to consider how he might restructure his life – and what followed was 'the common rule', a series of eight habits that make up a twenty-first century 'rule of life'.
Earley's argument has two particularly persuasive steps: firstly, humans are creatures of habit. We all have habits, even if most of these haven't been questioned or acknowledged. Consider what you do when you first wake-up, or when you get home from work, or how you spend your weekends. These routines, rhythms and norms are all habits.
But secondly, these habits shape us – and much more than we know. Here Earley is indebted to the work of James K. A. Smith, who frames such habits as 'cultural liturgies', silently schooling us in how to live and make sense of the world. Whether or not we'd be predisposed to the ancient religious notion of a 'rule of life', Earley's point is that each of us already has one. The key question is whether we're awake to the ways in which these life patterns are forming us?
Signposts to Another World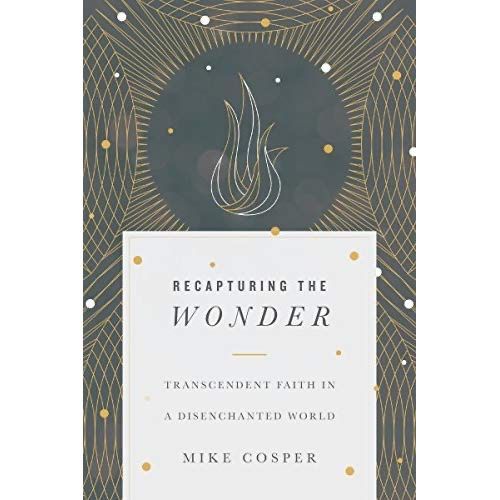 The 'rule of life' that Earley advocates is effectively what a previous generation would have labelled as 'spiritual disciplines', also the subject of Recapturing the Wonder: Transcendent Faith in a Disenchanted World (2017), written by Mike Cosper. Of course, some may consider it a strange incongruity to find 'wonder' and spiritual disciplines in the same breath. As theologian Michael Horton observes, historically amongst evangelicals the language of disciplines has often been 'surrounded by an air of legalism'. But if anything the pendulum has now swung the other way, with many practices, such as family devotions, private prayer, solitude and sabbath, all 'falling off the radar'.
That may be more to our detriment now than ever before, according to Cosper. Building on the work of philosopher Charles Taylor, he argues that we live in a disenchanted world that 'conditions us for doubt'. As such, we miss spiritual disciplines and their value as 'rhythms, signposts and practices that orient us to another world'. Such practices can disturb our culture's default setting and help us to see beyond its shallow horizons.
Cosper's primary concern is the faithfulness of Christians, but there is a missional edge to this too. A tangible or 'thick' spirituality, where Christ's followers evidently live with a deep sense of God's involvement in their lives, is a means of embodying the gospel and bringing us up against Newbegin's famous mantra: 'the church is the plausibility structure of the gospel'. On the contrary, if our daily lives are no different to our secular neighbours', bar a few hours on a Sunday and midweek, then surely we short-change a world still 'haunted by transcendence'?
Union and Communion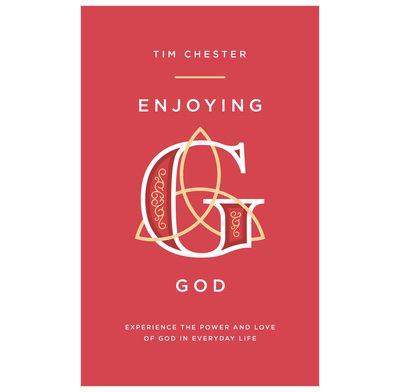 Undoubtedly all this talk of 'rules' and 'disciplines' could seem burdensome, if not framed by the sovereign grace of the gospel. Tim Chester is one of the UK's most prolific evangelical authors of this generation, and yet it's one of his most recent books, Enjoying God (2018) that is being hailed as his most significant. In it he seeks to help Christians have a strong sense of living in relationship with God in the everyday stuff of life. Evangelicals often speak of being in a 'right relationship with God', but we sometimes might wonder how that's meant to cash out day-to-day.
In responding to this tension, Chester takes readers back to the seventeenth-century. He draws on the great divine John Owen, who distinguished between our union with God through Christ and our communion with God. The former is something we've been 'given and cannot ruin', whereas the latter is the two-way relationship into which we've been saved. Chester's point is that we can emphasise the former to the extent that we never expect much of the latter. And yet, 'what we do really does make a difference to our experience of God'.
And so unsurprisingly, Enjoying God is theologically rich but unashamedly practical. Whereas the standard practice in many Christian books (and sermons!) has been to end a chapter with 'discussion questions', Chester instead uses practical 'action points'. It may seem a small difference, but after trialling it in his hugely popular You Can Change, Chester believes it's an important emphasis: 'what I want to show people is that the triune God is intimately at work in our lives in many different ways all the time.'
Habits flowing from Means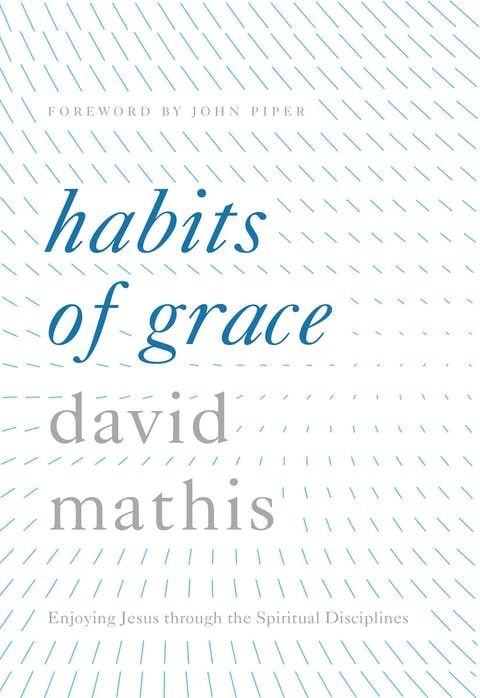 Finally, Desiring God's David Mathis wrote Habits of Grace back in 2016. The title is his way of describing 'the countless practical rhythms of life we can develop… for accessing the timeless "means of grace" that God has given'.
Mathis' brilliance lies in his simplicity, highlighting the three 'means of grace' (Bible, prayer, fellowship), but giving a wide-angle view of how we can creatively cultivate all sorts of personal rhythms and patterns that position ourselves to keep on receiving through those means. We can't make the water flow, but 'we can open a tap'; God's sovereign grace is not dependent upon us, but God has given us 'pipes to open expectantly'.
In using the language of 'means of grace' over 'spiritual disciplines', Mathis is seeking to place the emphasis firmly on God's role as supplier and provider, rather than on our initiative and effort. Along the way Mathis also sensitively notes the danger of feeling we need to 'wear Saul's armour', i.e. the tendency to compare 'our' practices with those of others. This brings us full circle to Earley's 'Common Rule' and the pastoral tension of helping people imagine what their lives could look like, without binding them to a specific form of practices.
A Gospel Net to Catch Our Days
The American writer Annie Dillard wrote that 'how we spend our days is how we spend our lives'. To put it in more familiar terms, 'we become what we worship'. I'm grateful for the calling of these four Christian authors to consider the formational influences at work in our lives and the degree to which we live with intentionality.
Personally, I've been led to consider how my daily rhythms might include 'gospel hooks' that snag at my life and re-orientate me to Jesus and his grace. Conformity to a set of practices can never be the sum of Christian maturity, but I am convinced that as we push the gospel into the 'nooks and crannies' of our lives, God loves to grow our imaginative vision for Christlikeness. Living a life worthy of the gospel can only be done by living ordinary days that are worthy of the gospel. In a similar vein to Titus, I pray it also stirs those whose lives are intwined with our own to ponder the goodness of this 'good life'.
This certainly isn't a process that happens on auto-pilot, a twenty-first century ex opere operato, but it's also more than simply cognitively telling myself truths. Ultimately, rather than pitting the mind and behaviour against each other, it's my heart that I want to keep warm in the sunshine of the gospel, all day long, world without end.
–
This article first appeared in the Spring 2020 edition of Commentary, the twice-yearly magazine of Oak Hill College, which explores a wide range of cultural, ethical and theological issues in the light of biblical teaching. The magazine can be viewed online or downloaded here.