Tune for Tuesday: Yet Not I But Through Christ In Me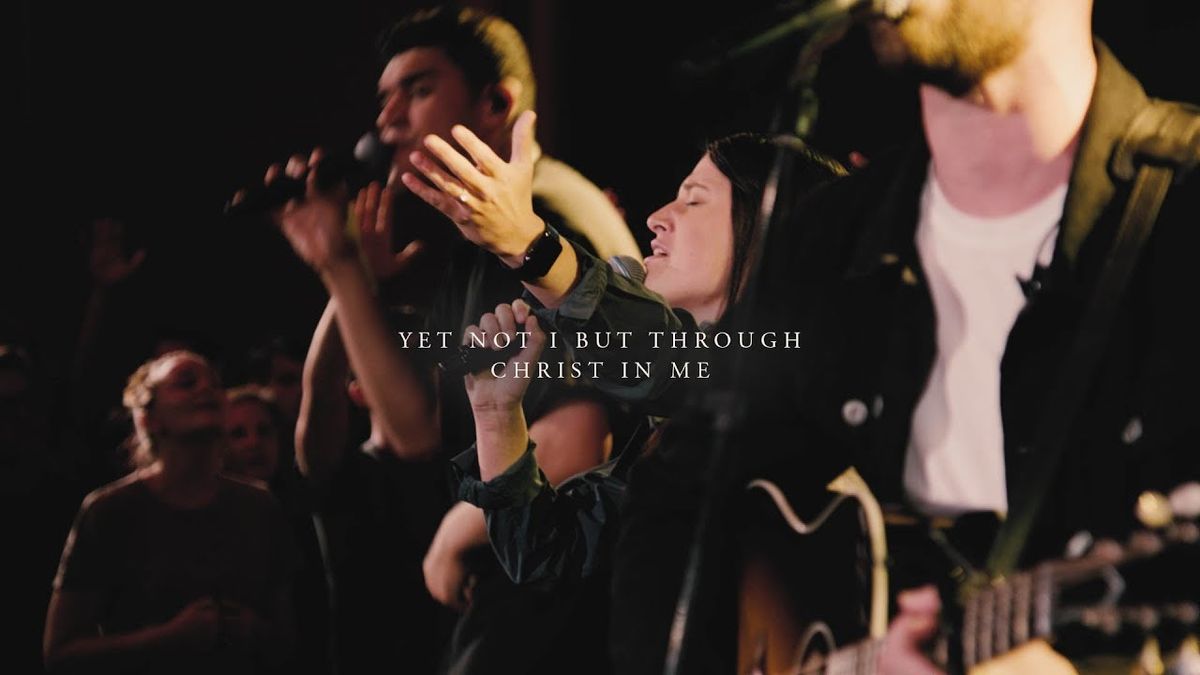 "What gift of grace is Jesus my redeemer
There is no more for heaven now to give
He is my joy, my righteousness, and freedom
My steadfast love, my deep and boundless peace"
So goes the opening couplets of CityAlight's recently released track, 'Yet Not I But Through Christ In Me', a stunningly beautiful song that powerfully lays out the truths of the gospel before inviting those singing to join in 'holding' onto them.
If you've not come across City Alight, based out of St Paul's Church in North Sydney, then you're in for a treat. As someone has said, they manage to "walk the line between a Getty-ish hymns style and a more contemporary feel that appeals to a younger generation too". Their aim is simple:
"We desire to get out of the way so the truth upon which all our songs are built can properly shine. We pray that the lyrics and melodies of these songs would fix eyes and hearts and minds on Jesus."
A bunch of their songs from earlier albums have made their way into UK churches over the last couple of years: from the Yours Alone record (2014), 'Home', 'Jerusalem' and 'Love of the Father' have been popular; and from Only a Holy God (2016): 'Christ is Mine Forevermore' as well as the title track. But my sense is that 'Yet Not I But Through Christ In Me' seems to have reached new levels of both popularity and recognised 'playability' in a congregational context for CityAlight, despite it only being a few months out the blocks.
The tune is simple and picks up very easily, with each of the four verses beginning by delightfully recounting the promises of God in the gospel, and building to a repeated refrain: "To this I hold…", before each concludes with the song's title, "Yet not I, but through Christ in me." It is wonderfully and unashamedly Jesus-centred, running from the striking opening lines all the way to the end:
"To this I hold, my hope is only Jesus
All the glory evermore to Him
When the race is complete, still my lips shall repeat:
Yet not I, but through Christ in me!"
Interestingly, the song's theme was echoed in its writing process:
"The song was very difficult to write. Aside from being a slow process, we felt it falling apart a number of times, and could not get it back. We went through some difficult weeks personally, At this time the message of the song began to show itself in the very writing of it. We sat at the piano, pleading, 'Yet not I but through Christ in me', and knowing very well that the song would not come together unless Christ worked. And he did. The song could not have been written by us alone. And, in fact, that goes for all things."
Have a listen:
Or to see the band playing it live:
You can download free chords and sheet music for the song direct from City Alight's website.