Tune for Tuesday: Your Word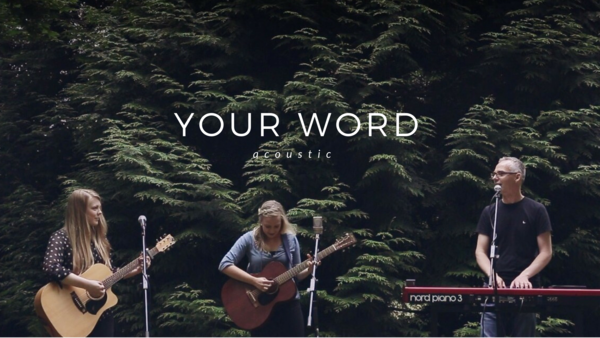 As we seek to be a church that lets 'the word of Christ dwell in us richly', I'm always on the look out for songs that prepare us to hear and respond to God's word. One of the songs that has helped us do that recently has been Your Word, written by Liv Chapman, Alanna Glover & Philip Percival at EMU Music. The song has become a favourite at the Keswick Convention and is quickly being picked up across the UK.
The verses describe the many different things God does through his word, for example in Verse 3:
Your word transforms, it lifts the humble
Rebukes the proud, protects the poor
Your word discerns the mind and spirit of all
Your word endures forever
The chorus then very simply picks up on the famous descriptions of God's word in Psalm 119, verse 105:
Your word is a lamp unto my feet
Your word is a light unto my path      
For your word is my hope, it's my joy and my song
Your word endures forever
There's also a very catchy bridge that drives home how different God's word is to any other writing or communication, warning us against just treating it as 'letters on pages', the 'wisdom of ages', or 'stories of old'.
Lyrics and sheet music/chords are available direct from EMU Music here.
In terms of getting a feel for the song in a live context, you can download a recording of Your Word from 2017's Keswick Convention here.