Why We Should All Be Preparing for a Blue Christmas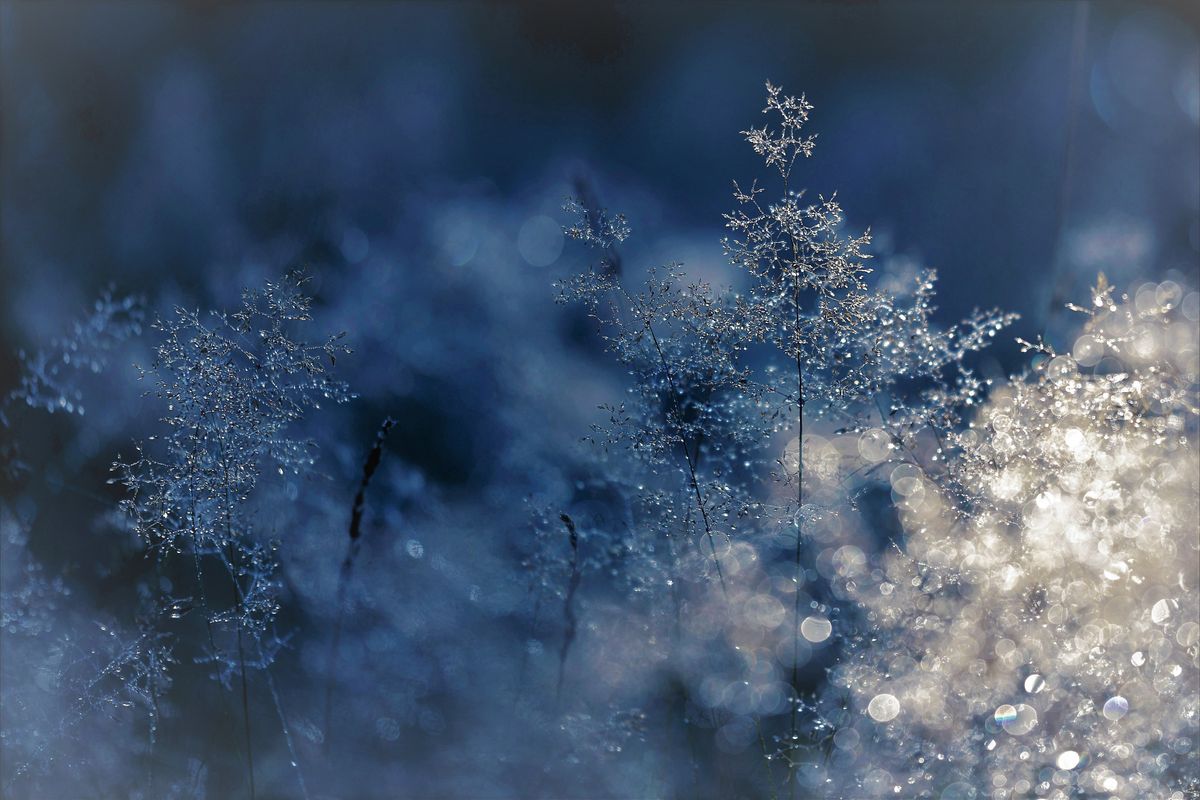 It's becoming increasingly common for churches to have 'Blue Christmas' services or events in the run-up to Christmas Day. But as important as these evidently are, I wonder if their popularity helps us to see that actually we should ensure every carol service should include a 'minor key'.
Finding Hope on the The Longest Night
Not to be confused with the Elvis Presley song, the 'Blue Christmas' idea is born out of a recognition that for many of us the 'enforced cheer' often associated with the Christmas season either feels out of sync with our everyday experiences of life this past year, or that it evokes painful memories of loved ones now no longer with us.
Sometimes such events are run on the 21st December, i.e. the longest night of the year. For example, we're hoping to run a town-wide service on that evening, entitled 'Blue Christmas: Finding Hope on the Longest Night'.
Typically the events will include the opportunity to express grief and pain, as well as a chance to explore how the Christian story offers hope amidst darkness. One service I read about included the opportunity for each participant to bring an unlit candle to a crib, symbolising the darkness each individual carries, and the opportunity was given later in the service for each person to then light their candle. There will often be carols chosen that emphasise this 'minor key', such as O Come O Come Emmanuel or In the Bleak Midwinter, as well as Bible readings like Isaiah 9:2-7 and Luke 2:1-5.
Unwrapping the Real Christmas
But reflecting on this has underlined for me that actually every carol service would do well to acknowledge this 'blue' mood that many particularly feel at this time of year. The last thing we want is for people to feel they have to 'fake it', and that their grief and pain has to be left at the door.
After all, isn't that the whole point of Christmas anyway?
Our Saviour wasn't born to a world that was perfectly wrapped with a tag and a bow. Read the familiar lines slowly and you see that the Christmas story is full of people who you could say were feeling 'blue'. People far from home. People living in darkness and facing political unrest. People consumed by childlessness and feeling the grim shadow of death upon their lives.
And though there is rejoicing at the birth of this baby, though there is 'good news of great joy for all people', though – as the carol puts it – "meek souls will receive him still", we remain "in this world of sin," a world ravaged by tragedy and living in trauma.
'Sadness Kept Present, But Met With Hope'
So why would we not acknowledge this in all of our Christmas events and services? This isn't about being a Grinch and stealing Christmas, or a Scrooge and saying 'humbug' to any festive fun.
But won't our preaching and leading and drawing people together be all the more compelling and authentic when we acknowledge the 'minor key' of Christmas?
Maybe just a well-placed line in our welcome or as we begin our talk? A personal recognition of the darkness we will all have felt in some measure this past year? A simple noting how our Christmas readings and carols are wired with this recognition – and therefore that the Bible rings true with life as we know it?
Isn't that the true beauty of Christmas. As someone put it, that 'sadness can be kept present, but met with hope'.
If you want an example of articulating this 'mood' and presenting the gospel in a way that connects with it, check out Glen Scrivener's brilliant video from a few years back, 'Christmas in Dark Places'.