Christmas & Advent Videos 2018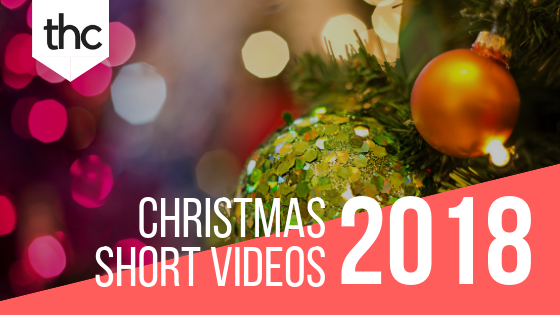 It's beginning to feel a lot like Christmas – and there's an amazing amount of gospel creativity out there to help us communicate the message of Christmas. Perfect for sharing online or playing at carol events & assemblies, etc.
You can download many of these for free through Go Chatter, an online hub of bitesize videos that get people talking about Jesus. I've include the relevant download links below each video. You can read my interview with Go Chatter's Digital Evangelist, Dan Rackham, here.
1) On Earth As In Heaven – Glen Scrivener & Speak Life
Glen has pulled out the stops and this year has produced a 90 second trailer that introduces a 13-minute mini-documentary focusing on the Apollo 8 mission that took the first 'earthrise' fifty years ago – and subsequent Apollo 11 mission that put man on the moon – showing the parallels between our mission to the heavens and God's mission to earth.
The 90 second trailer:
The thirteen minute documentary:
The documentary will shortly be available in two 6-minute segments to show in halves at carol services, etc.
2) Instead of You – Phil Knox & EA
Phil Knox riffs on those all-too-familiar lines from cheesy Christmas classics to reflect on the heart of Christmas.
3) The Mystery of Noisy Neighbour – Bible Society
Not got your primary school Christmas assembly planned? Why not begin here? And you can find more info & resources here.
4) Mess – Dai Woolridge
Dai teams up with the Bible Society and captures the powerful truth that Jesus was born into our mess…
5) Lift Up Your Eyes – Co-Mission & FIEC
Is it a John Lewis ad… definitely not… discover a love to come home to this Christmas!
6) It's Nearly Here – Inspire Saint James Clerkenwell
What do we need to make Christmas happen? You can contact Pete at Inspire St James Clerkenwell for branded and unbranded versions to use.
7) Christmas in 10 Words – Steph Williams
Simple and short, but brilliant.
8) Be Grateful – Forest Hill South Park Church
Ha! Clever idea… although maybe this is one for Thanksgiving more than Christmas? I suppose the point is we can make the same mistake with Christ…
9) Meet The Nativity – Glen Scrivener/Speak Life
Last year Glen Scrivener & the Speak Life produced a mini-soap: a family of four twenty-first century characters who each find their place in the first century Nativity. The standalone website for Meet the Nativity is here, where you can also find the films as four seperate episodes, as well as 'behind the scenes' films introducing the characters and the 'story behind the story'.
10) Wrapping Paper – Co-Mission
The story of an old teddy bear's Christmas wish takes us deeper into our longings for acceptance and sense of shame, and presents the wonder of the Christian gospel this Christmas. This actually picked up best online film at the Premier Digital Awards earlier in November.

11) Mary's Song – Cath & Dai Wooldridge (Bible Society/Spoken Truth)
Cath Wooldridge performs Mary's Magnificat from Luke's gospel. Chord chat available here.

12) He Came Down – Glen Scrivener
A powerful film picking up on how the Christmas story is all about a God who comes all the way down to the manger, who entered into our helplessness and humanity – showing both the goodness of human life and the wonder of his grace.
13) The Greatest Journey – Bible Society & Dai Wooldridge
Clever re-telling of the Christmas journey in the style of the popular kids' book, We're Going on a Bear Hunt.

14) Light in the Darkness – Ben Moon
A special spoken word piece well worth sharing.
15) The Holy Office – Dai Wooldridge
After all the political controversy of the last couple of years, Dai asks, "who's really in charge?" before seeking to persuade us that the baby in the manger may have everything to do with it.
16) Christmas in Dark Places – Glen Scrivener
The haircut's changed, but this is still one of my favourites. A video that particularly recognises that many find themselves in a dark place this Christmas season.

17) The Characters of Christmas – Go Chatter
Cute video of children re-enacting and narrating the nativity story. Solid. And there's an accompanying book

18) The Well Good News of Christmas – Bible Society
Dai Woolridge & Emma Randall team up for the Bible Society to create this short, poetic animation exploring how the nativity story fits with the Bible's big story. Get the accompanying book here.

19) Are You Ready for Christmas? – Go Chatter
Roger Carswell warmly narrates this graphic and asks the question, "are you ready for what God wants to give you this Christmas?" You pick up an accompanying book and free downloads of posters, invites and the high definition version of this video here.

20) Who Would Have Dreamed?
Who Would Have Dreamed? from Sovereign Grace Music's stunning Prepare Him Room album is fast becoming one of my favourite Christmas songs. Here the song's beautiful arrangement and lyrics are set to a thought-provoking animation of the Christmas narrative.
21) A Great Light – Moving Works
Contemporary re-telling of the promised events of Isaiah 9, 'for to us a child is born'. More information here.
22) Christmas According to Kids – Southland Christian Church
Mostest Cutest?!
23) "Away in a What?" – Tiger Finch Creatives
In essence, a fun Bible overview in everyday language…

24) The Gift God Gave Us – Video Bible Talks
Video Bible Talks is all about creating free expositional Bible teaching that equips, resources and supports leaders with faithful Bible preaching and teaching using the medium of digital video. These aren't super-short because they're more designed to play in a teaching setting, but still well worth checking out and making use of.
25) Miracles can't happen (and an exception) – Plungepool Media
Jonathan Greenaway gets under the surface of the response that God becoming human 'just couldn't happen'.
26) Jesus: Truth or Fairytale – Youthscape
I reckon this is particularly apt for secondary-school age. Meg Cannon particularly highlights how there's much in the nativity story for young people to relate to, whilst asking whether it's fact or fiction.
27) Four Kinds of Christmas – Glen Scrivener
Fabulous one-shot video from 2015, and so well thought-out. I love the way it get us to consider which of the 'four kinds' we are, after all everyone loves working out their 'type'. Again, there's an interactive website and book, which could be a great conversation starter.

28) What's in the Box? – The Good Book Company
Clever animation designed to get people re-thinking about Christmas. Comes with accompanying book by Rice Tice & Nate Morgan-Locke.
29) The Beggar – Mike Hood
A simple, moving and refreshing piece of story-telling that gives Soren Kierkegaard's musings on the wonder of Incarnation a contemporary feel.
30) An Unexpected Christmas
The story of Christmas told by the kids of St Paul's Church, Auckland, New Zealand. The cute level is going up…
What did I miss? Feel free to leave suggestions in the comments below!
Want more? Have a look at the archives from previous years below:
Christmas & Advent Videos for 2017
Christmas & Advent Videos for 2016
Christmas & Advent Videos for 2015
Christmas & Advent Videos for 2014
Christmas & Advent Videos for 2013
Sharing is caring. Know someone who might find this post useful? Why not forward it on?