Tune for Tuesday: Jesus, Strong and Kind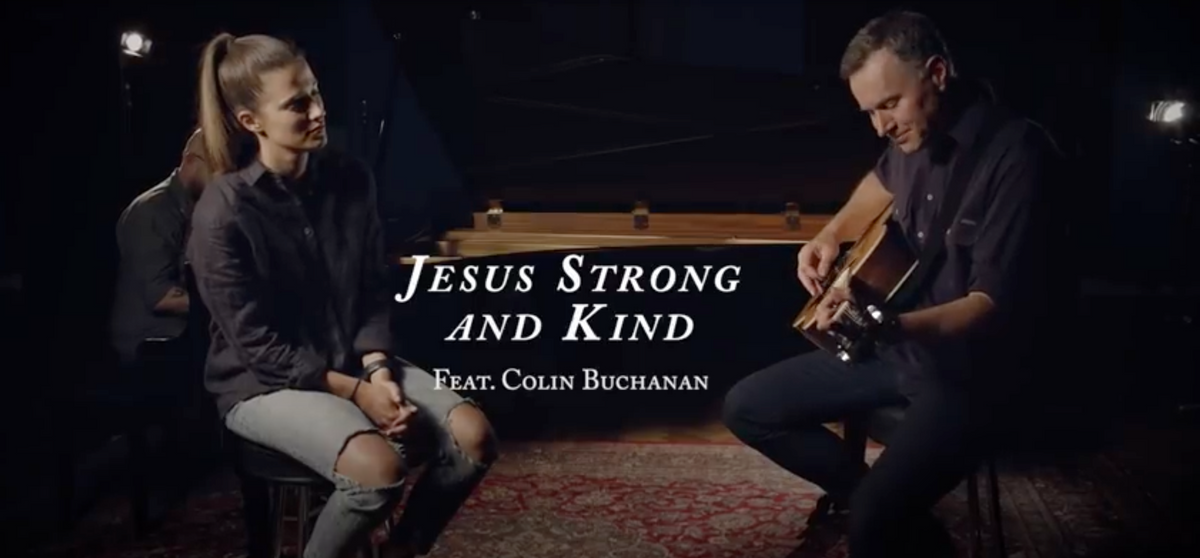 It's a mark of our hyper-connected age that song-writers can release a song just before Christmas and find it being sung in churches on the other side of the world by early January!
Of course, without doubt it's also a mark of the power of a strong song.
And that's certainly the case with the delightful new track from CityAlight, featuring Colin Buchanan, 'Jesus, Strong and Kind', which was only released on 12 December 2019. I've already heard of a number of churches singing it, and we had our kids' group learning it and introducing it to the adults this past Sunday.
Dream Team
City Alight are quickly establishing themselves as one of the leading congregational song-writing outfits in the West at present. Based out of St Paul's Church in North Sydney, they aim to:
'…get out of the way so the truth upon which all our songs are built can properly shine. We pray that the lyrics and melodies of these songs would fix eyes and hearts and minds on Jesus.'
For example, their 2018 track, 'Yet Not I But Through Christ In Me', has been hugely popular, exemplifying their trademark trusted lyrics and captivating melodies.
But this time they have teamed up with Colin Buchanan, an accomplished singer-songwriter in his own right, probably best known for his work performing and writing Christian songs for children ('10, 9, 8, God is Great', 'Remember the Lord', 'God Never Says Oops', to name but three!).
A Modern Classic?
The result is 'Jesus, Strong and Kind', which is hauntingly simple, and very much in the style of the nineteenth-century children's hymn, 'Jesus Loves Me This I Know'. The chorus goes like this:
'For the Lord is good and faithful
He will keep us day and night
We can always run to Jesus
Jesus, strong and kind'
Verses one, two and three recount different experiences, showing how Jesus meets those needs: feeling thirsty but Jesus being our satisfaction; feeling weak but Jesus being our strength; feeling afraid and Jesus being our shield. The repeated refrain at the end of each song invites us therefore to take him at his word and 'come to him'.
Delightfully, the fourth and final verse then flips that around and speaks of being lost but Jesus coming to us:
'And he showed me on that cross, He will come to me'
A Song for God's Children of All Ages
But this isn't just a song for kids. CityAlight call it a song for 'God's children of all ages'. In fact Colin Buchanan shared his hopes for the song during one recent performance:
'[We wanted to write] the sort of the song that maybe your mum or dad could sing to you when you were small enough to fit in their arms, then maybe when you were two or three you'd start to learn some of the words and join in yourself then maybe when you were a bit older … you'd sing a song like this to your God [in moments of distress]… then maybe when you're much older, songs like this perhaps can be a help and comfort at the very end of your life…'
Of course, what is it that makes a song such a blessing and source of hope throughout life's journey? Well, because they simply but meaningfully point us to Jesus.
So, have a listen…
You can get chords and sheet music here.