Advent & Christmas Videos for 2020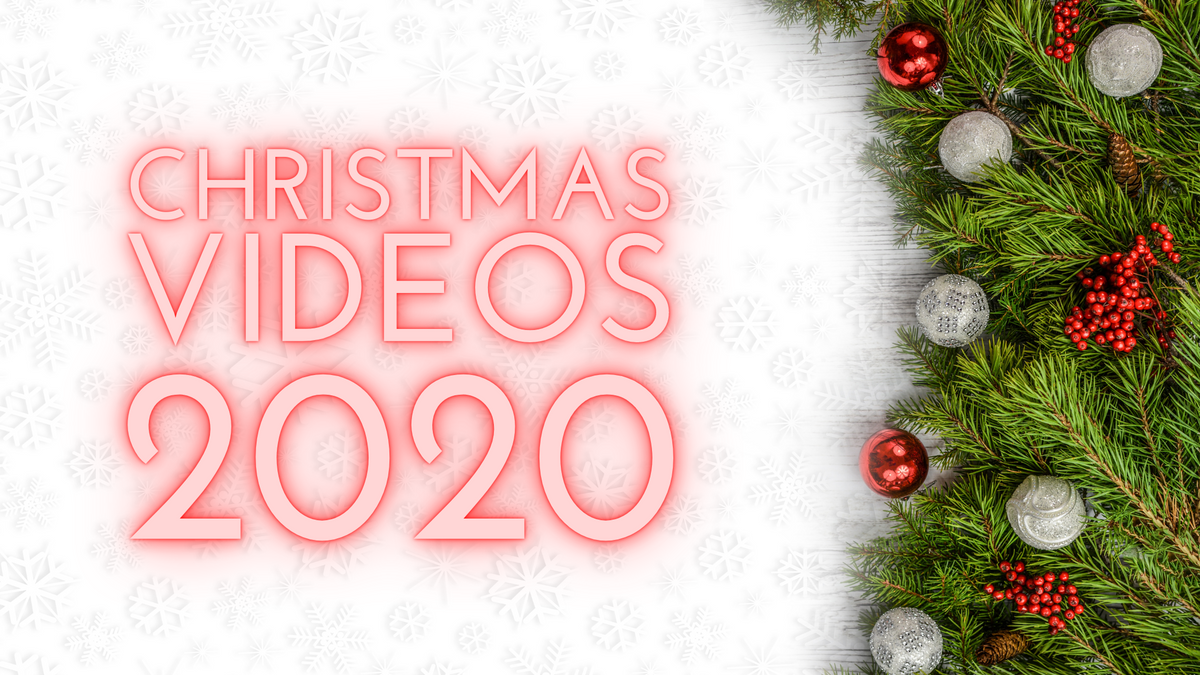 Each Christmas we're treated to some delightfully creative and engaging videos that help us share and encourage us with the Christian message.
I wonder if this year, because we've all had to become accustomed to doing a lot more 'online stuff', perhaps there's less of these short 'viral videos' doing the rounds than previous years. But either way, there's still some gems – and they're perfect for sharing on social media, or playing as part of a carol service (online or physical!) or at an online school assembly.
Here's the ones I've come across that are new this year – but what have I missed? Many of these you can download through Go Chatter, an online hub of bitesize videos that get people talking about Jesus. I've include the relevant download links below each video. You can read my previous interview with Go Chatter's Digital Evangelist, Dan Rackham, here.
1) Let Me Go There – Speak Life
Powerful dramatisation of the R.S. Thomas poem. More connected resources, including an 'Explainer' video can be downloaded here.

2) The Lonely Dinosaur – Co-Mission
Definitely going for the John Lewis ad feel, and engaging with the distancing & loneliness that many have faced these past few months, and ultimately reminding us that Emmanuel means God is with us.

3) 12 Dais of Christmas – Dai Wooldridge
Dai gives a playful parody of 'The 12 Days of Christmas', with a profound message of hope: a baby born in the mess, for our mess (if your internet connection looks unstable – fear not, it may just be part of the video!).

4) How's Your Hope? – St George's Leeds
Hope is the big theme of 2020. I love what St George's Leeds have done here.
5) Comfort & Joy – Church of England
Feature video for the C of E's national campaign, 'Comfort & Joy', and narrated by Great British Bake-Off Contestant Martha Collison. 'A Church Near You' Editors can log into the Resource Hub, to access customisable videos and other content, here.
6) Christmas As We Once Knew It – Intro Outro
I think this is one of my favourite new entries this year. Really nicely done.

7) The Starting Line – Christians in Sport
Clever animation from CiS: "The starting line is a line in time… it's where the divine became human, where God made himself visible and invites us back to him." Will you follow him?

8) Not Just a Baby – Roarlight
I think this was around last year, but I seem to have missed it. Powerful spoken-word piece. This video isn't free to download.

9) 4 Carols 4 Christmas
This project is releasing a fresh arrangement of a carol and a thought for the day each Tuesday evening in December. You can see their website here.
10) What Child Is This? – Full of Eyes
Simple visual portrayal of Christ, reflecting on the significance of the identity and mission of this child.
11) The Best We Could Hope For – Grosvenor Rd Baptist
Really good example of asking a perceptive question: 'what is it we're hoping for amidst all of this?'.
12) It Begins in Bethlehem – Bible Society
With a voiceover from Bob Hartman and showcasing great illustrations by Mark Beech, this goes alongside the Bible Society's Christmas book.

13) God With Us in 2020 – Faith in Kids
The Faith in Kids team are underlining the wonderful truth of 'God with us' with a fun baking theme, playing into their Bake-Along event happening on Saturday 12th December.

14) Why believe the Christmas Story – Share These
Narrated by Michael Tinker, this is a new video resource from Share These, the video
Download it here.
15) The Christmas Story in Lego – Kiri & Steve
This is lots of fun – and very creative! Does what it says on the tin…
16) The First Christmas Song – Michael Tinker & Alison Brewis
Michael Tinker sets to music Alison Brewis' simple retelling of the first Christmas song of Mary, the angels and Simeon, rejoicing in the birth of God's King. Beautifully animated – perfect for assemblies, etc. Could this be your song too? This video isn't free to download.

17) Christmas Coronavirus Poem – The Bible Applied
Powerful and simple poem from The Bible Applied focusing on the story of a young girl contemplating the loss – and faith – of her Grandma.
18) Share The Light – CPOresources
Featuring ex-Delirious? front-man, this, from resources company CPO, reflects on practical ways we can 'share the light'.
19) Waiting for a King – EngageWorship
This is part of a series of resources from EngageWorship's Worship in the Waiting project for Advent, which are available here.
–
What did I miss? Feel free to leave suggestions in the comments below!
Want more? Have a look at the archives from previous years below:
Christmas & Advent Videos for 2019
Christmas & Advent Videos for 2018
Christmas & Advent Videos for 2017
Christmas & Advent Videos for 2016
Christmas & Advent Videos for 2015
Christmas & Advent Videos for 2014